The National Housing Debate on October 6 put homelessness and the housing crisis at the forefront.The five candidates discussed a wide range of issues related to homelessness and home affordability in Canada. Watch the debate online now.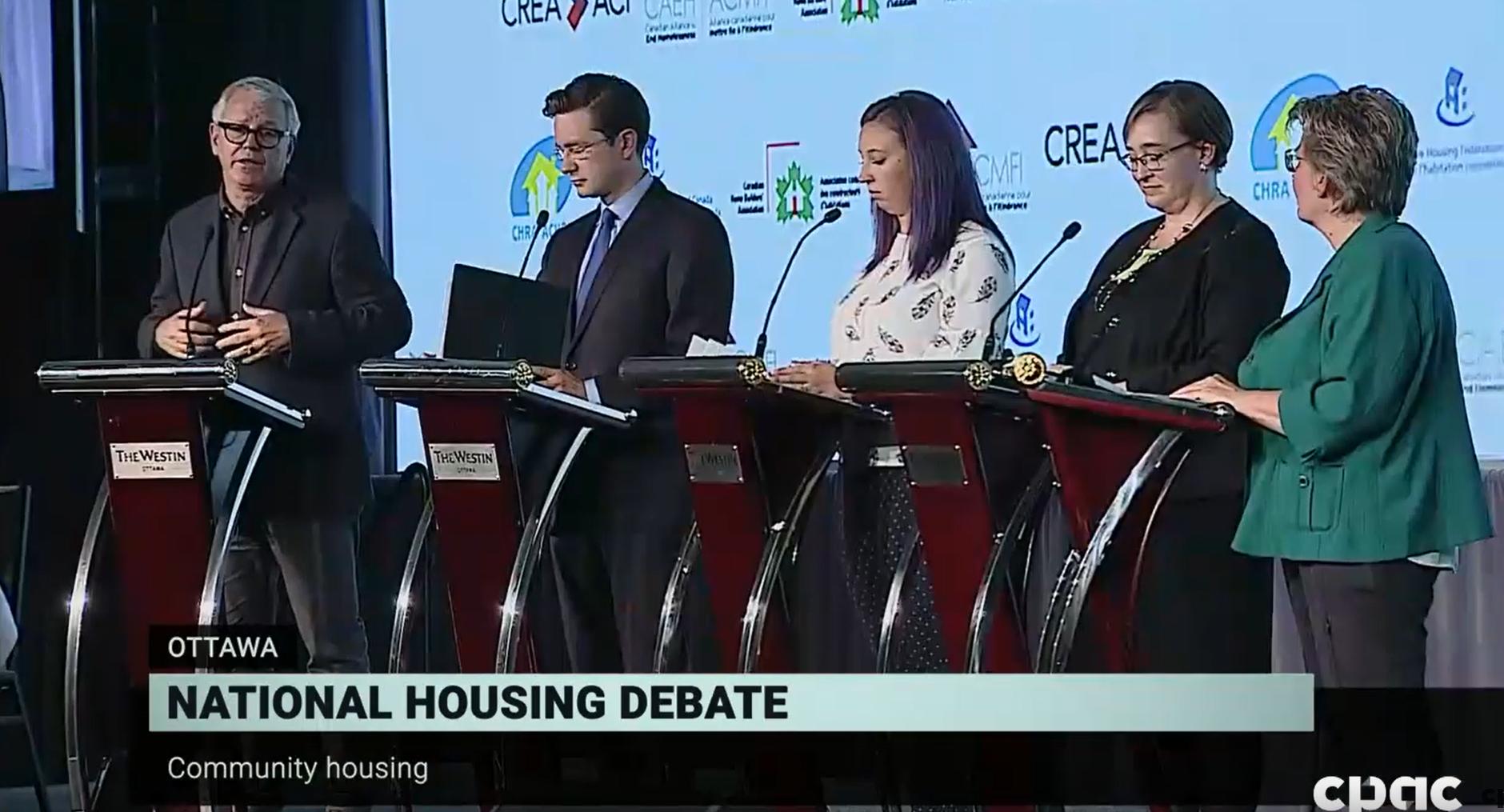 Housing is a key political, and economic issue facing Canadians across the country.
During the National Housing Debate on October 6, the political parties recognized the impact the housing crisis is having on Canadians in every community across the country. Five candidates representing the Liberal, Conservative, NDP, Bloc Québécois and Green party discussed a wide range of issues related to housing and home affordability in Canada.
The five co-host organizations continue to advocate for improvements in Canada's housing policies to ensure our cities are strong mixed income communities that include homeownership, rental and community housing.
The National Housing Debate provided a unique opportunity for parties to discuss the full scope of the challenge—from supporting the estimated 235,000 Canadians who will experience homelessness this year—to the hundreds of thousands of prospective first-time homebuyers wondering if they will have the chance to own a home.
Reaction from each co-host organization:
The Canadian Alliance to End Homelessness was pleased to see all parties in a national federal election forum debate homelessness and all voice strong support for action on homelessness. Strong and clear federal leadership on housing, homelessness and the right to housing is essential to fix Canada's housing and homelessness crisis. The CAEH looks forward to working with all parties in the next Parliament on ending homelessness.
The Canadian Home Builders Association welcomed the discussion of housing affordability, and will continue to advocate for smart and sensible policy solutions to support well-qualified prospective homebuyers. 
The Canadian Housing and Renewal Association applauded the discussion on means to increase the supply of community housing, especially at a time when demand for social and non profit housing continues to grow. CHRA was also pleased at the extensive discussion on urban, rural and northern Indigenous housing; as was mentioned, this remains an unaddressed area in the National Housing Strategy – all parties stated their desire to work with urban Indigenous housing representatives to address it.
The Canadian Real Estate Association advocates on behalf of Canadians who dream of home ownership. Our housing debate was a tremendous opportunity to join in common cause with organizations across the entire housing spectrum to ring alarm bells about Canada's critical lack of supply of homes to meet the needs of Canadians. There was a consensus from all parties and stakeholders that there is a shortage of housing in virtually every town and city across the country whether it is market, rental, emergency or co-operative housing. We look forward to collaborating to ensure housing remains a key priority for parties and the new government after this year's election.
The Co-operative Housing Federation of Canada was pleased to see all the political parties recognize the importance of co-op and community housing rental assistance programs, so that low-income families do not have to pay more than 30 per cent of their income on rent. CHF Canada looks forward to learning more details about how parties will support the development of new co-op and community housing.
---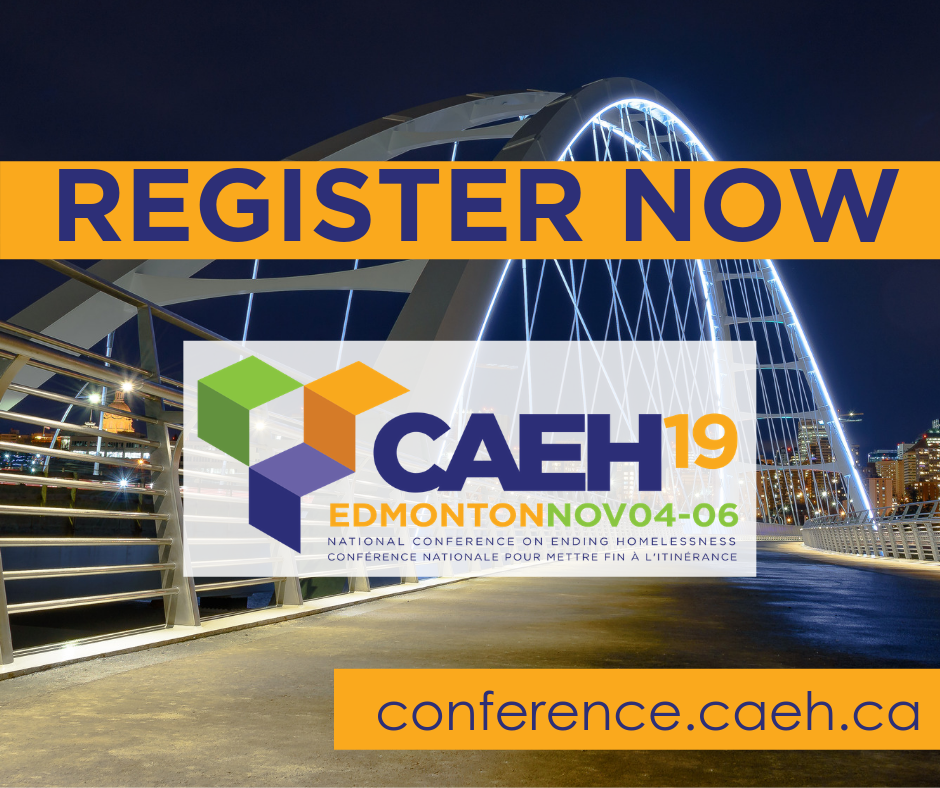 Registration spots are going quickly for the 2019 National Conference on Ending Homelessness in Edmonton from Nov. 4-6.
We are closing online registration on October 25, so be sure to register before then–especially if we sell out sooner. REGISTER NOW.
#CAEH19 arms policy makers, funders, researchers, advocates, community leaders and front line workers with the inspiration, information, tools and training they need to end homelessness.
Check out our conference.caeh.ca website for everything you need to know, including our keynote speakers, preliminary program, how to get there and much more.