Cindy Blackstock is taking on the world. A member of the Gitxsan First Nation, Executive Director of the First Nations Child and Family Caring Society and a professor at McGill University's School of Social Work, Cindy's keynote address at CAEH19 is going to be one to watch.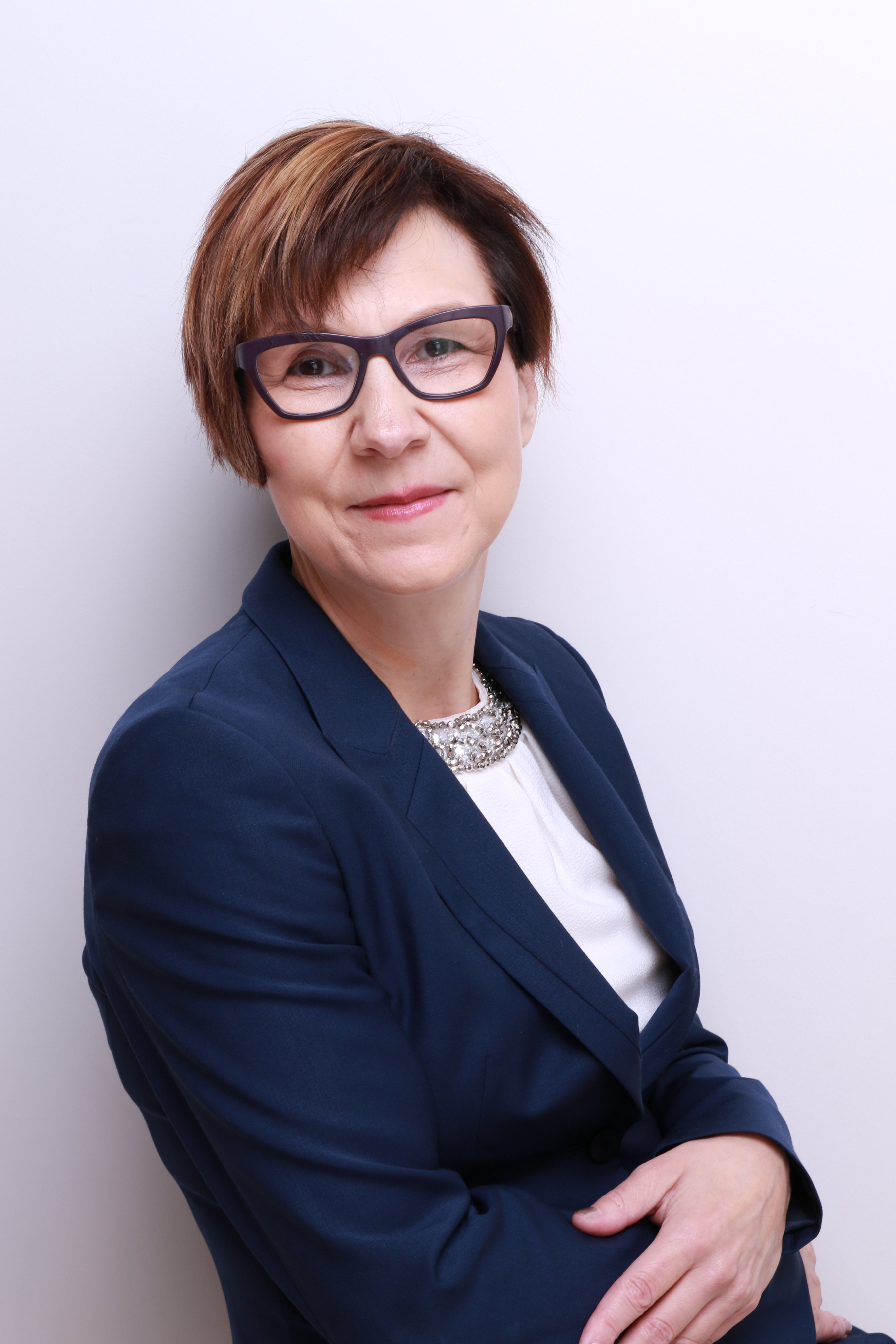 You may have read about it in the news recently. A Canadian Human Rights Tribunal order offering $40,000 in compensation to First Nation kids unnecessarily taken away from their families and placed into care since 2006—and another $40,000 for each of their parents and grandparents.
Cindy Blackstock, Executive Director of the First Nations Child and Family Caring Society, was one of the people that brought the original human rights complaint in 2017 that led to the order in early September. It's estimated to impact about 54,000 First Nation people, nationally. And this is just one of the many achievements under Cindy's belt.
A member of the Gitxsan First Nation, Cindy is also a professor at McGill University's School of Social Work. She worked on the successful human rights challenge to Canada's inequitable provision of child and family services and failure to implement Jordan's Principle. This hard-fought litigation has resulted in hundreds of thousands of services being provided to First Nations children, youth and families. She's also often spotted at events across the country with Spirit Bear, who represents the First Nations children impacted by the ongoing Tribunal case.
Ahead of her much-anticipated keynote address at the 2019 National Conference on Ending Homelessness, we took the opportunity to sit down with Cindy to learn more about her plans.
---
We will be live-streaming most of our keynote speaker addresses on our Facebook page during the 2019 National Conference on Ending Homelessness in Edmonton, this November 4-6.
Planning on joining us for #CAEH19? Registrations are going fast. Register today and join your peers in Edmonton to network, learn and share solutions to homelessness. Visit conference.caeh.ca.
---
Question: This conference is about addressing solutions to homelessness—given the intersection of child interventions and homelessness, and the intersection of MMIWG and homelessness—what will be your advice or challenge to those listening to your address at CAEH19?
Cindy Blackstock: The challenge is we need to all stop drinking the toxic potion of incremental and compartmental equality. We're cross-cutting issues – First Nations and other citizens living in poverty and inadequate housing and the toxic policies for First Nations in that First Nation people living on reserve are funded by the federal government. And we've linked inequality to service provisions as early as 1907.
Canada has chosen to perpetuate those inequalities; they've chosen to perpetuate discrimination regardless of the consequences for community members. That trend is echoing up until today that Canada continues to willfully discriminate against First Nation children.
What we need to do is take a broader view of equity than just compartmentalizing it like we have been. We need comprehensive plans for equity across all public services.
And we've come up with the Spirit Bear Plan: to reform the Government of Canada itself so it does better and knows better for First Nation kids. We want to get the parliamentary budget officer to cost out all the inequalities and develop a kind of 'Marshall Plan' to get rid of them all. That's what we think is necessary not just for First Nations but may well serve other communities as well.
The government likes to deal with one problem at a time and we've fallen into that as NGOs, and we need to get out of it.
So, I have a call to us—what are we prepared to sacrifice as NGOs to achieve this goal?
In our case, we're non-federally funded—we have no government money at all, but for us it was a necessary step to take. We put the organization at risk in order to achieve our goals. For many of us, we make the mistake, 'Well, we gotta keep playing this game in order to keep ourselves afloat so the issue has voice.' My view is I'd rather die on my feet than live on my knees. We want kids to know we cared enough to fight for them – even if we went down on our message at least they'll learn from us.
Q: Although CAEH19 is happening after the election, what are you looking for in your ideal candidate and party platform right now? What can we underscore from the Spirit Bear Plan?
CB: I really encourage people to go to our website, print out a copy of the Spirit Bear plan so that when every candidate comes to your door, you can hand them a copy and ask what their position is on it.
I can no longer support any political party who continues to use racial discrimination against kids and refuses to take the steps necessary to eradicate it.
Q: Given the release of the MMIWG report, what advice do you have for homeless-service agencies on how they can implement the report's Calls to Justice in their work? How can we better honour the values and experiences of vulnerable children and families?
CB: Number One: to engage those people as changemakers. On our website, we outline seven ways to make a difference in under two minutes for First Nation kids equity—they're free, they're easy and they're meaningful.
Too often in organizations we look at the difference we can make for others instead of empowering those people we work with to make a difference for themselves and their neighbours. We sometimes don't respect their own desire to really be a part of the change movement.
Who else knows that change is needed than the people on the ground?
Q: You've noted that over the years, there have been a plethora of reports finding the same barriers and offering the same solutions when it comes to Indigenous child welfare. What do you think is missing when it comes to implementing these solutions? How can we bridge those gaps?
CB: We have a tendency toward amnesia, as NGO's and in academic sectors, when we do research to inform solutions and no one looks backwards to see what's already in the books. Before we agree to a funding proposal to do this work, as an academic or an NGO, doing a needs assessment without paying attention to what's been done before, you're giving the government cover and appearance of doing something. If you don't demand implementation of orders, then your research just becomes part of the stack.
The question then becomes: when we focus on the implementation of recommendations already on the books, then what are we prepared to do to get that done?
Q: Will we see Spirit Bear at CAEH19? And are you working on more books?
CB: He and I just went to Prince George to a potlach out there—he might be coming to CAEH19. There are two things we're doing right now. First, we're converting the first two books into films with Indigenous animators at a Vancouver-based studio called Spotted Fawn Productions.
And I just finished his third book and it's over to the illustrator. This will be about how kids engage with the Truth and Reconciliation Commission—and there will be a new sidekick for Spirit Bear.
Q: Any calls to action you would like to leave us with?
CB: One of the key take-home messages is that this is not complex – ending hardships for First Nations kids is not complex. It's as simple as providing them with equitable public services that many other Canadian kids enjoy. It's as simple as that, but in many ways will honour who they are.
We need to end racial discrimination of First Nation kids in government—and it's still going on.
This interview has been edited down for length.
Check out our 2019 National Conference on Ending Homelessness all-star keynote speaker lineup at conference.caeh.ca/keynotes.
---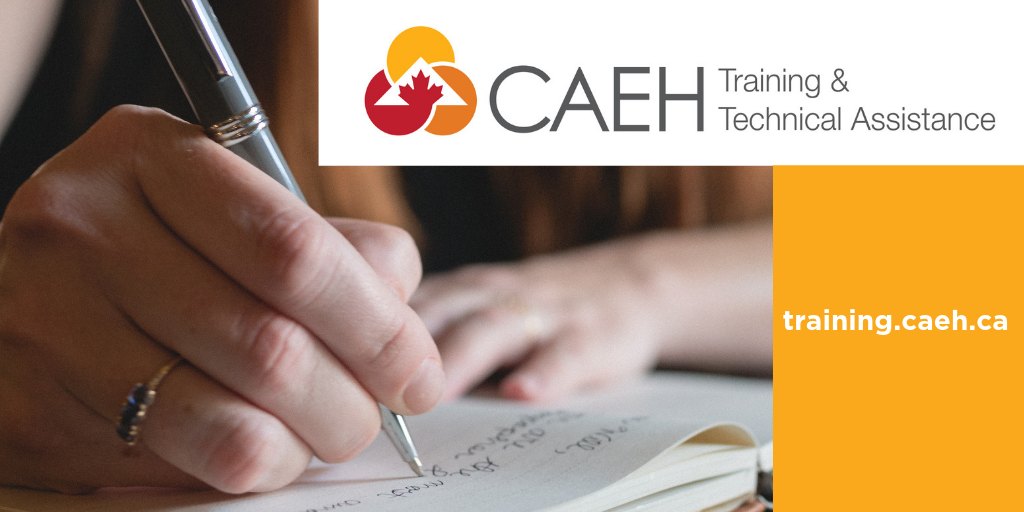 We've updated the CAEH Training & Technical Assistance website to include new and customizable trainings and services to help your community or organization solve homelessness.
Since late 2015, the CAEH TTA has provided 182 unique trainings across Canada. The TTA's goal is to support and accelerate an end to homelessness in Canada by providing high quality, accessible, affordable and evidence-based training and technical assistance.
Find out more by visiting the TTA site, https://training.caeh.ca/