The CAEH joins peers in the housing sector to host a special national debate focusing on housing and homelessness on October 6 in Ottawa that will also be broadcast on CPAC.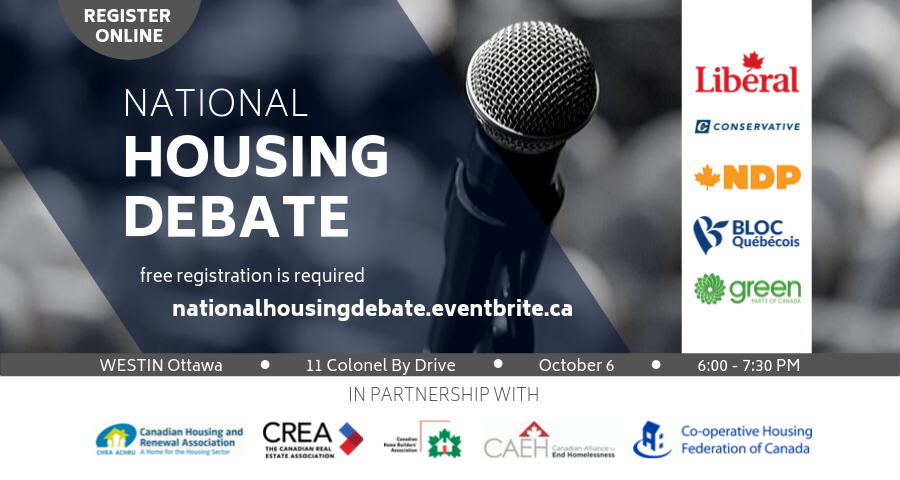 Five national associations have joined forces to organize a "National Housing Debate" taking place Sunday, October 6 from 6 – 7:30pm EST at the Westin Hotel in Ottawa.  The following participants have agreed to represent their respective political parties:
Liberal Party of Canada – Adam Vaughan, Member of Parliament, Spadina-Fort York (Ontario)
Conservative Party of Canada – Pierre Poilievre, Member of Parliament, Carleton (Ontario)
New Democratic Party of Canada – Angella MacEwen, candidate, Ottawa West-Nepean (Ontario)
Bloc Quebecois – Geneviève Nadeau, candidate, Gatineau (Quebec)
Green Party of Canada – Angela Keller-Herzog, candidate, Ottawa Centre (Ontario)
The debate will be moderated by Canadian Press journalist Jordan Press, Toronto Star journalist Heather Scoffield and La Presse journalist Joel-Denis Bellevance. It will cover a wide range of issues related to housing and homelessness in Canada.  The Debate will feature a number of questions from the moderators, as well as several questions from a live audience.
The five organizations that teamed up to make this Debate happen are the the Canadian Alliance to End Homelessness, Canadian Home Builders' Association, Canadian Housing and Renewal Association, The Canadian Real Estate Association and Co-operative Housing Federation.
People in Ottawa can register for free and attend this Debate in person. Visit the event registration page by clicking here. The Debate will be live-streamed by CPAC.
---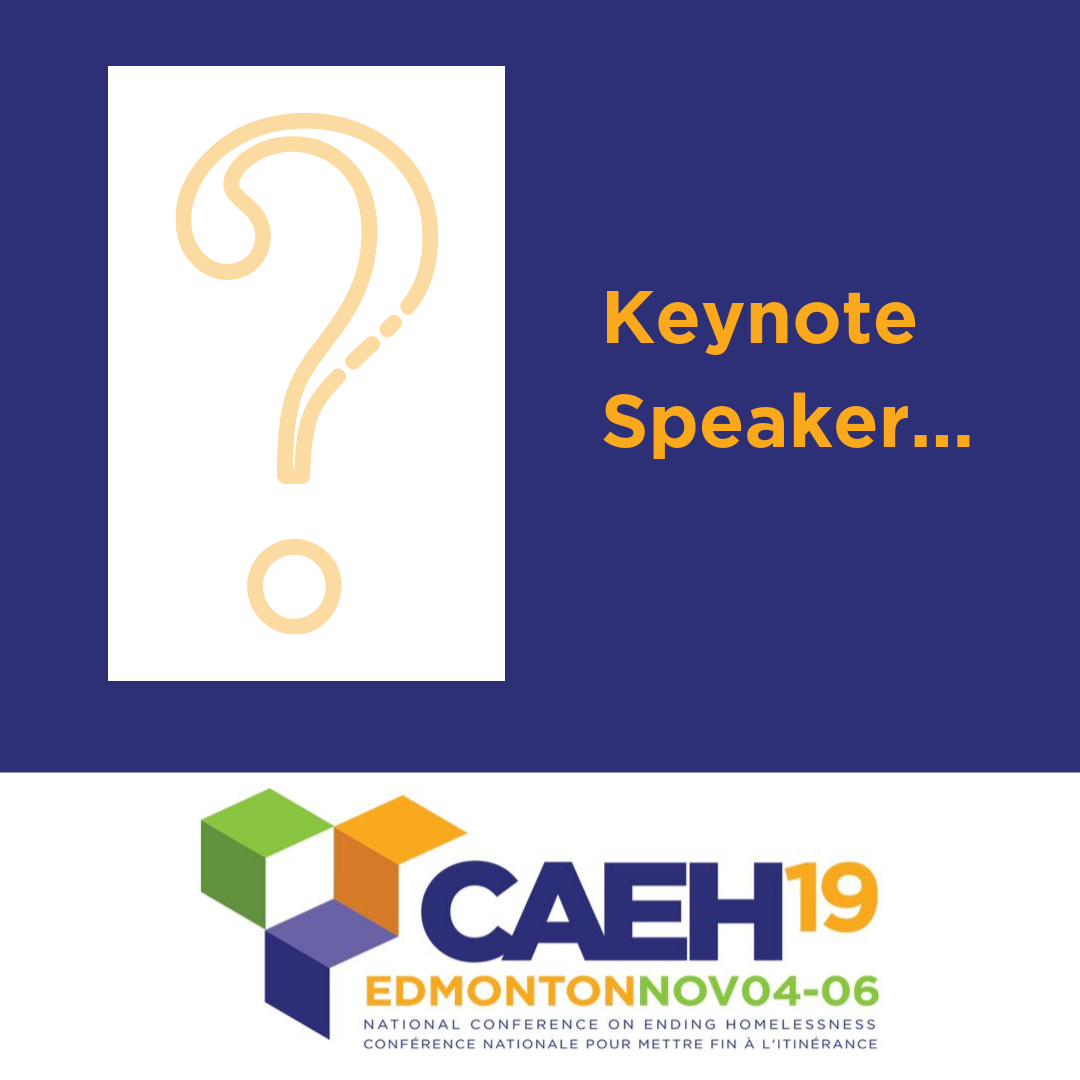 Don't miss it, we'll be announcing the first of our six keynote speakers for the 2019 National Conference on Ending Homelessness in Edmonton from Nov. 4-6.
#CAEH19 arms policy makers, funders, researchers, advocates, community leaders and front line workers with the inspiration, information, tools and training they need to end homelessness.
This year's conference is proving to be our brightest one yet with a record 84 sessions across 10 streams, an exclusive screening of the documentary film PUSH, special book signings and six incredible keynote speakers we can barely wait to announce.
Visit conference.caeh.ca to learn more and register today. Spots are going quickly!