Our Board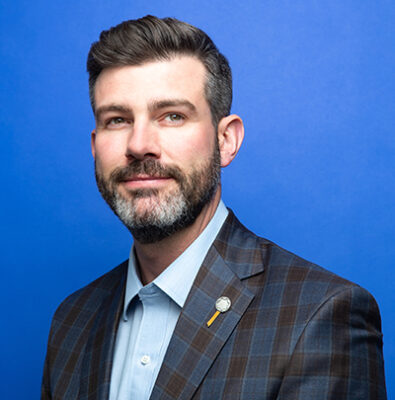 DON IVESON (CO-CHAIR)
Former Mayor of Edmonton, Alberta
Don served as Edmonton's 35th Mayor from 2013 to 2021. Since retiring from City Hall, Don continues to live in Edmonton. He is ramping up a new venture called Civic Good, a public policy advisory practice working on climate, housing, regional governance and civic innovation projects with like-minded clients. He also works part-time with Co-Operators as Executive Advisor, Climate Investment and Community Resiliency, advising their CEO and senior leadership. Don has also accepted an appointment as a School of Cities Canadian Urban Leader at the University of Toronto. 
As Mayor, Don's political leadership extended to the national stage, serving as Chair of Canada's Big City Mayors for five years during an unprecedented rise in the prominence of cities in the national political landscape, as well as responding to the COVID crisis which hit municipalities especially hard. His advocacy helped to shape the National Housing Strategy and influence the Federal Government to commit to ending chronic homelessness nationwide — goals that cannot be achieved without robust partnerships with cities. He also served as an Honourary Witness to the Truth and Reconciliation Commission of Canada, and implemented the first trauma-informed all-staff Indigenous awareness and reconciliation training program at a major Canadian city. 
---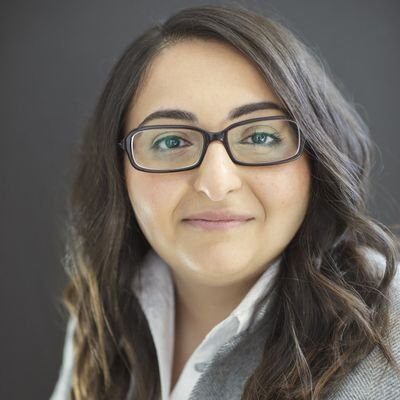 RESHMEENA LALANI (Co-chair, Treasurer, Chair – Audit & Finance Committee)
CPA, CA
Reshmeena Lalani, CPA, CA was born in Mumbai, India and moved to Canada in order to pursue university studies. Reshmeena holds a Bachelor's degree in English Literature from Simon Fraser University and a Diploma in Advanced Accounting from the BC Institute of Technology.
Ms. Lalani has accumulated significant experience in the areas of tax compliance and responsible governance by serving terms as Director of Tenant Resource & Advisory Centre Society (BC) and Immigrant Services Society of BC. As part of an international non-profit agency, Ms. Lalani has conducted audits of institutions in developing countries.
Ms. Lalani worked in the Audit and Assurance group of PWC and KPMG prior to taking a tax compliance role with the Government of Canada.
---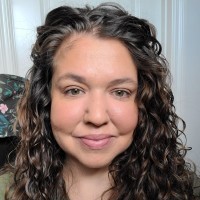 Jasmine Beriault
Senior Human Resources Business Partner, Public Service Commission, Government of Saskatchewan
Jasmine is a Human Resources professional with over seventeen years of progressive experience having worked for both the federal and provincial governments, as well as the private and not-for-profit sector. 
Jasmine is Cree and a member of Cowessess First Nation in Saskatchewan.
She holds a master's degree in human resources management and is a strong proponent of lifelong learning and continues to grow her knowledge and skills.  Outside of her professional career, she volunteers with organizations to support healthy communities and is committed to engaging pathways within the community and workplace that support individual wellbeing.
---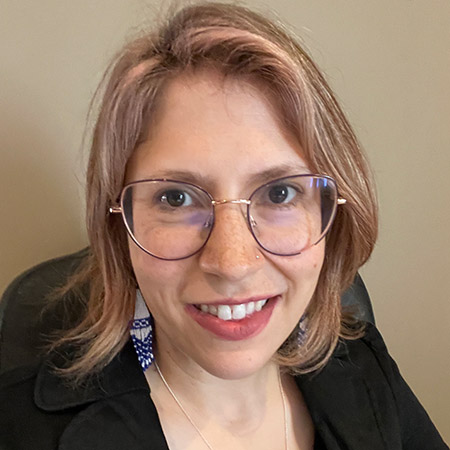 Kristen Desjarlais-deKlerk
Kristen is an Assistant Professor in Sociology the Department of L'Nu Political and Social Sciences at Cape Breton University. She has a PhD from the University of Calgary, and her research has focused on the experiences of formerly homeless individuals as they move into housing. Alongside her academic experience, she's worked and volunteered in shelters, and provided research insights to multiple Calgary-based homeless service organizations.
---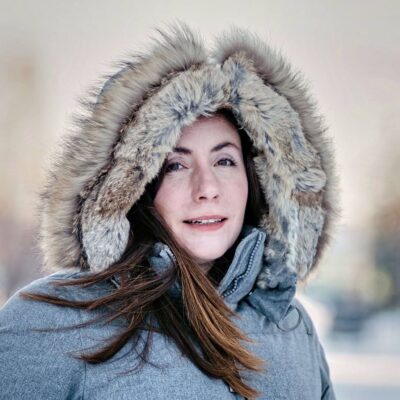 BRYANY DENNING
M.Sc., MSW
Bryany (Bree) Denning, M.Sc., MSW, has been involved in addressing homelessness in Yellowknife since joining the Board of Directors of the Yellowknife Women's Society in 2008. She served as Executive Director from 2016-2020, and in that role had the opportunity to help create the first Housing First program in the Northwest Territories, as well as introducing Street Outreach services and a residential managed alcohol program.
---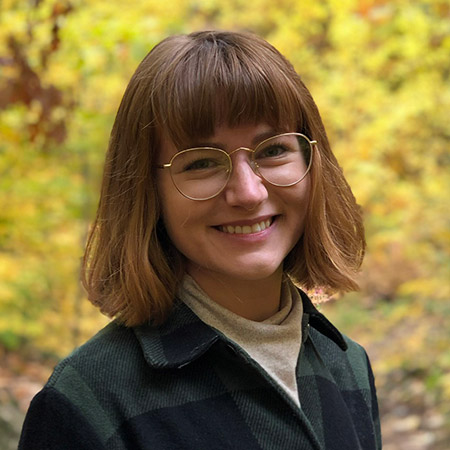 Chloe Halpenny
Residing on unceded, unsurrendered Algonquin Anishinaabe territory, Chloe Halpenny (she/her) is a mission-driven researcher, advocate, and activist. As a Research Associate with the Social Research and Demonstration Corporation, she is engaged in research and evaluation in pursuit of more just outcomes for equity-deserving groups, including women, youth, and 2SLGBTQ+ people. Outside of work, Chloe serves on the Board of Directors of the Elizabeth Fry Society of Ottawa and as Co-Chair/Co-Founder of the Basic Income Canada Youth Network. Chloe holds an MPhil in Multi-disciplinary Gender Studies from the University of Cambridge, an MSc in Social Policy & Development from the London School of Economics, and a Bachelor of Public Affairs & Policy Management from Carleton University.
---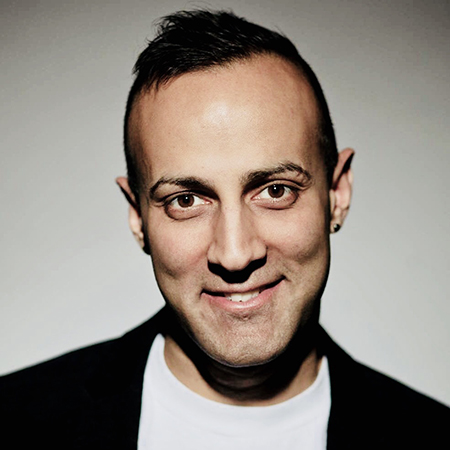 RoBb Johannes
Robb Johannes was Executive Director of the Vancouver Area Network of Drug Users (VANDU), who spearheaded the opening of North America's first supervised injection facility and worked on successful Supreme Court challenges affirming harm reduction practices, the safety of marginalized women in sex work, and the right of individuals without fixed addresses to vote in federal, provincial, and municipal elections. He coordinated Justice Studies at the Native Education Centre (NEC), Canada's longest-running Indigenous post-secondary institution, and taught in the School of Criminology and Department of Women's Studies at Simon Fraser University, where he earned his Master's Degree. For eight years, he coordinated the Alternatives to Violence Project (AVP), a restorative justice initiative in federal prisons. He currently works in program development with Fred Victor in Toronto, co-chairs the St. James Town Service Providers' Network (SJTSPN), sits on the advisory council for the Canadian Association for Suicide Prevention (CASP), and is an Adjunct Professor at York University's School of Social Work and the Factor-Inwentash Faculty of Social Work at the University of Toronto. Sometimes referred to as "Toronto Bono" (as he for over ten years has been lead vocalist of the acclaimed rock band Paint and new musical projects in development), Robb works with Bono's ONE campaign on women's rights and ending extreme poverty internationally.
---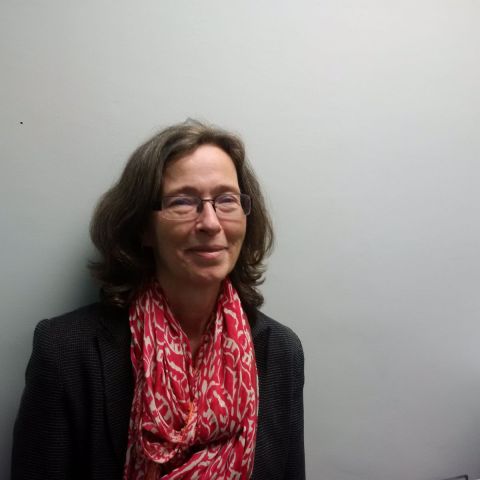 Catherine Latimer
Executive Director, The John Howard Society of Canada
Catherine Latimer has been the Executive Director of the John Howard Society of Canada since 2011. Previously, Ms. Latimer was a policy lawyer for the federal government providing analysis and policy advice for the Departments of the Solicitor General, the Privy Council Office, and Justice and had a lead responsibility in the development of the Youth Criminal Justice Act. Her law degree is from Queen's University, Kingston and her Masters in Criminology is from Cambridge University. She is a Broadbent Fellow and is the current President of the National Associations Active in Criminal Justice.
---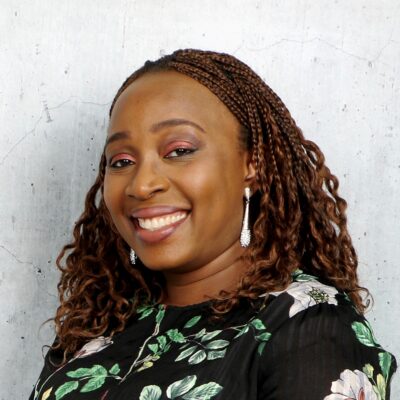 Bisi Omojola
MBA, CHRL
Country HR Business Partner, Citibank (Citigroup)
Bisi Omojola is a Human Resources Professional with over 20 years cross-functional experience. She has been serving in this capacity for several years within the financial services industry, implementing the Human Resources strategy, while managing the delivery of HR services – recruitment, talent management, performance management, total rewards, learning and development, as well as policies. Her previous roles were in International Trade Operations, Transaction Services, Sales and Marketing. She is a Certified Human Resources Leader (CHRL) with the Human Resources Professional Association, holds a Master of Business Administration (MBA) degree in Management from Cranfield University and a Bachelor of Engineering degree with honours.
---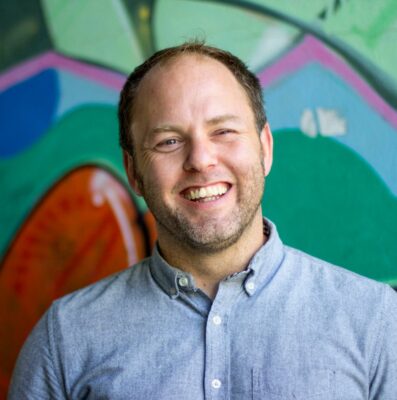 Doug Pawson
Executive Director, End Homelessness St. John's
Doug is the Executive Director of End Homelessness St. John's, a system planning entity leading the development and implementation of the St. John's Community Plan to End Homelessness. A systems-based thinker with an entrepreneurial appetite for social change, Doug is committed to serving the most vulnerable neighbours in our community.
Prior to joining End Homelessness St. John's, Doug spent over 12 years in Ottawa where he led innovative and nationally recognized social enterprises and social finance programs through significant periods of growth.
He holds an MBA in Community Economic Development from Cape Breton University, a MPhil in Policy Studies from the University of New Brunswick and a BA in Political Studies and English from Bishop's University.
---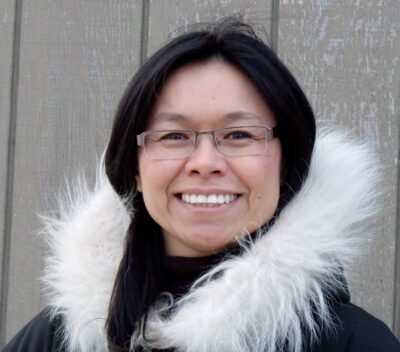 Madeleine Redfern
President, Ajungi Group
Madeleine Redfern, LLB, was born in Iqaluit, Nunavut (formerly, Frobisher Bay, NWT). Madeleine has a strong commitment to her community, and she strives to be accessible, responsive and accountable. Madeleine has 30 years of experience working in business and governance, on issues related to economic development, housing, education, employment and training, justice, community services, early childhood development, and health care. She is a graduate of the Akitsiraq law school with a law degree from the University of Victoria. After graduating, she worked at the Supreme Court of Canada for Madam Justice Charron. Madeleine is a member of the National Indigenous Economic Development Consortium, Arctic360, Trudeau Foundation, President of the Ajungi Group, Nuvjuaq, Northern Robotics and CEO of the CanArctic Inuit Networks.
Madeleine took a lead in helping Uquutaq, Iqaluit's only men shelter, in securing $8M to buy 2 buildings for a new shelter and transition housing, offices, programming space and 11 apartments of which 5 are designated affordable housing. Madeleine is currently working with YWCA Agvik which runs the emergency shelter for women and children fleeing domestic violence and homeless shelter to acquire new buildings for transition/transformative housing and space for COVID response.
---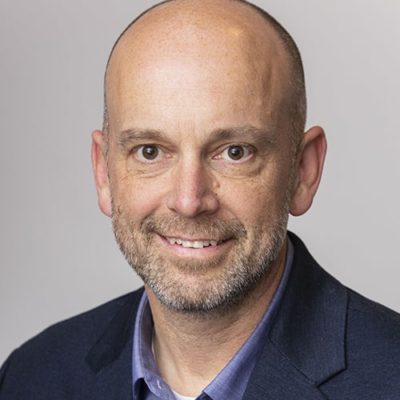 Tim Richter
(Ex-Officio)
President & CEO, Canadian Alliance to End Homelessness
Tim Richter is the Founder, President & CEO of the Canadian Alliance to End Homelessness (CAEH). The CAEH leads a national movement of individuals, organizations and communities working together to end homelessness in Canada.
Under his leadership, the CAEH has: helped shape federal, provincial and local homelessness action and policy including the implementation of Housing First; hosted four highly successful National Conferences on Ending Homelessness; co-authored three State of Homelessness in Canada reports in 2013, 2014 and 2016; launched Funders Together to End Homelessness Canada as an affiliate network of Funders Together to End Homelessness from the United States; launched a national Training and Technical Assistance program as a mission based, non-profit training and technical assistance program to provide on the ground training and support to communities and front line workers working to end homelessness; launched the 20,000 Homes Campaign – a national movement of communities working together to house 20,000 of Canada's most vulnerable homeless people; and, supported the creation of the Institute of Global Homelessness
Prior to joining the CAEH, Tim was President & CEO of the Calgary Homeless Foundation charged with leading the implementation of Calgary's 10 Year Plan to End Homelessness – the first plan of its kind in Canada.
In the first four years of Calgary's 10 Year Plan more than 4,000 homeless men, women and children were housed, 3,582 units of affordable housing were funded, and homelessness went down for the first time in 20 years of counting.
Tim received a Bachelor of Arts in Political Science and History as well as a Bachelor of Applied Communications. He lives in Calgary, Alberta with his wife and three children.
---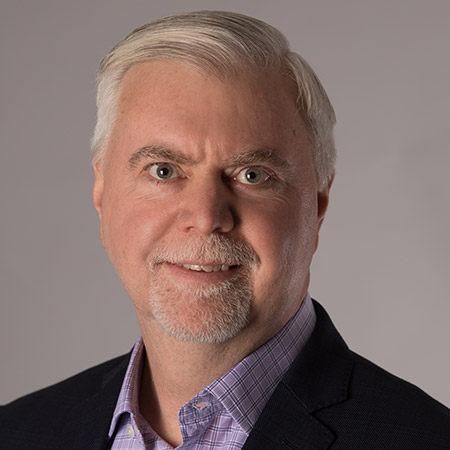 Samuel Watts
Sam is the CEO of Welcome Hall Mission, an organization founded in 1892. It is dedicated to providing shelter, food and love to Montrealers in need. The Mission has an annual budget of approximately 30 million dollars, more than 150 full time employees and over 400 volunteers.
The Mission is dedicated to eradicating chronic homelessness and hunger in Montreal. It operates emergency and supported housing services. It has a mental health treatment unit affiliated with McGill and the Psychiatry Department of the Jewish General Hospital. It also operates a free Dental Clinic, managed in a partnership with McGill University's Faculty of Dentistry. The youth services team manages an innovative program called "Coeur a Soeur" that provides practical support to young mothers and their children.
Sam is the author of "Good Work Done Better", a book that proposes ideas for how community-based non-profit organizations can improve their impact. He has also authored numerous articles that have appeared in local and national publications.
---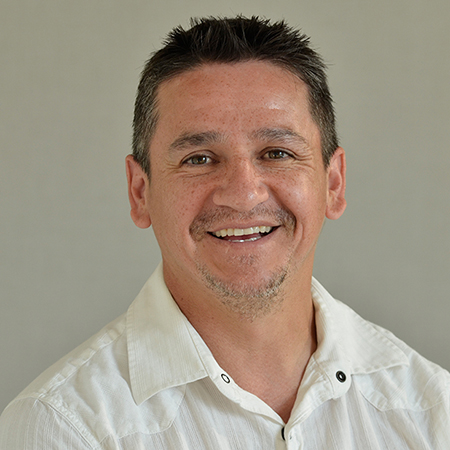 Jason Whitford
Jason Whitford is currently the President and CEO of End Homelessness Winnipeg which was established in 2015 through a community mandate to be the backbone organization in our community to implement the 10-Year Plan to End Homelessness in Winnipeg.
Formerly, Jason served as the executive director of Shawenim Abinoooji Inc. SAI offers support services, specialized foster care placements for children and youth with complex needs, and on-reserve foster care placement services throughout the Southeast First Nations to keep children close to home.
During his tenure as program manager at Eagle Urban Transition Centre, Jason co-authored "Examining the Urban Aboriginal Policy Gap: Impacts on Service Delivery for Mobile Aboriginal Peoples in Winnipeg, Canada."
Jason is a graduate of the Business Administration program at Red River College and the Human Resource and Management program at the University of Winnipeg.
---