Our Team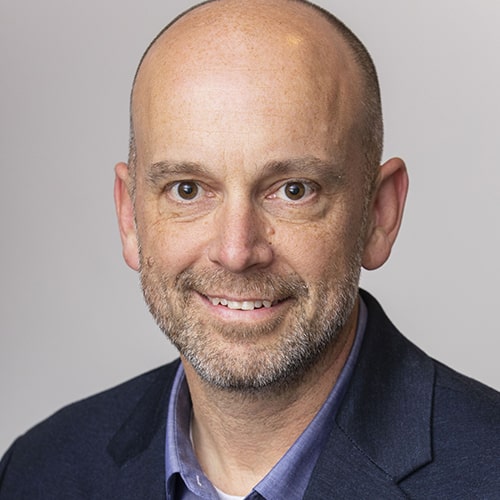 Tim Richter
President & CEO
Tim Richter is the Founder, President & CEO of the Canadian Alliance to End Homelessness (CAEH). The CAEH leads a national movement of individuals, organizations and communities working together to end homelessness in Canada. Under his leadership, the CAEH has: helped shape federal, provincial and local homelessness action and policy including the national implementation of Housing First, the National Housing Strategy and Reaching Home: Canada's Homelessness Strategy; hosted five highly successful National Conferences on Ending Homelessness; co-authored three State of Homelessness in Canada reports in 2013, 2014 and 2016; launched a national Training and Technical Assistance program as a mission based, non-profit training and technical assistance program; and, launched the 20,000 Homes Campaign – a national movement of communities working together to house 20,000 of Canada's most vulnerable homeless people and end chronic homelessness in 20 communities. Prior to joining the CAEH, Tim was President & CEO of the Calgary Homeless Foundation charged with leading the implementation of Calgary's 10 Year Plan to End Homelessness – the first plan of its kind in Canada. In the first four years of Calgary's 10 Year Plan more than 4,000 homeless men, women and children were housed, 3,582 units of affordable housing were funded, and homelessness went down for the first time in 20 years of counting. Tim received a Bachelor of Arts in Political Science and History as well as a Bachelor of Applied Communications. He lives in Calgary, Alberta with his wife and three children.
---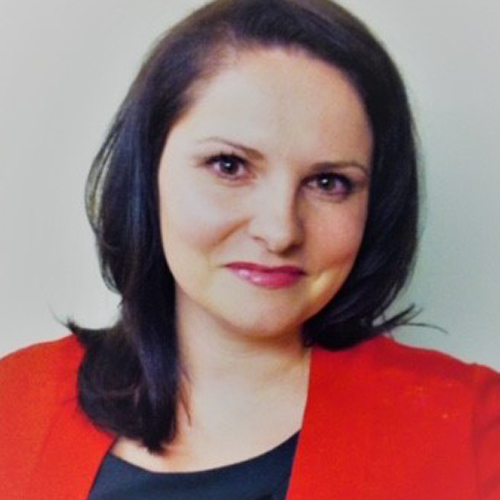 Amanda DiFalco
Senior Director, Strategy and People
Amanda DiFalco is a recognized leader dedicated to ending homelessness in Canada. Her depth of knowledge and ability to inspire change is rooted in her passion for social justice. She's built a reputation for influencing government policies and aligning stakeholder objectives. Amanda calls problem solving and complex implementation fun and thrives in ambiguous and changing environments. Prior to joining the CAEH Amanda served for over 17 years with the City of Hamilton and led a multi-functional team to drive system change across the housing and homelessness sector. She's experienced managing federal and provincial housing and homelessness programs, facilitating collective problem-solving, and driving change while exercising empathy and flexibility. She's also been an advisor for several federal and provincial policy and program initiatives including homeless enumeration, coordinated access, information management and performance measurement. Amanda was selected as one of two people in Canada chosen to participate in the inaugural Institute for Global Homelessness Leadership Program. Amanda holds degrees in psychology, sociology and gender studies with McMaster University. She's also certified in change management, leadership and project management.
---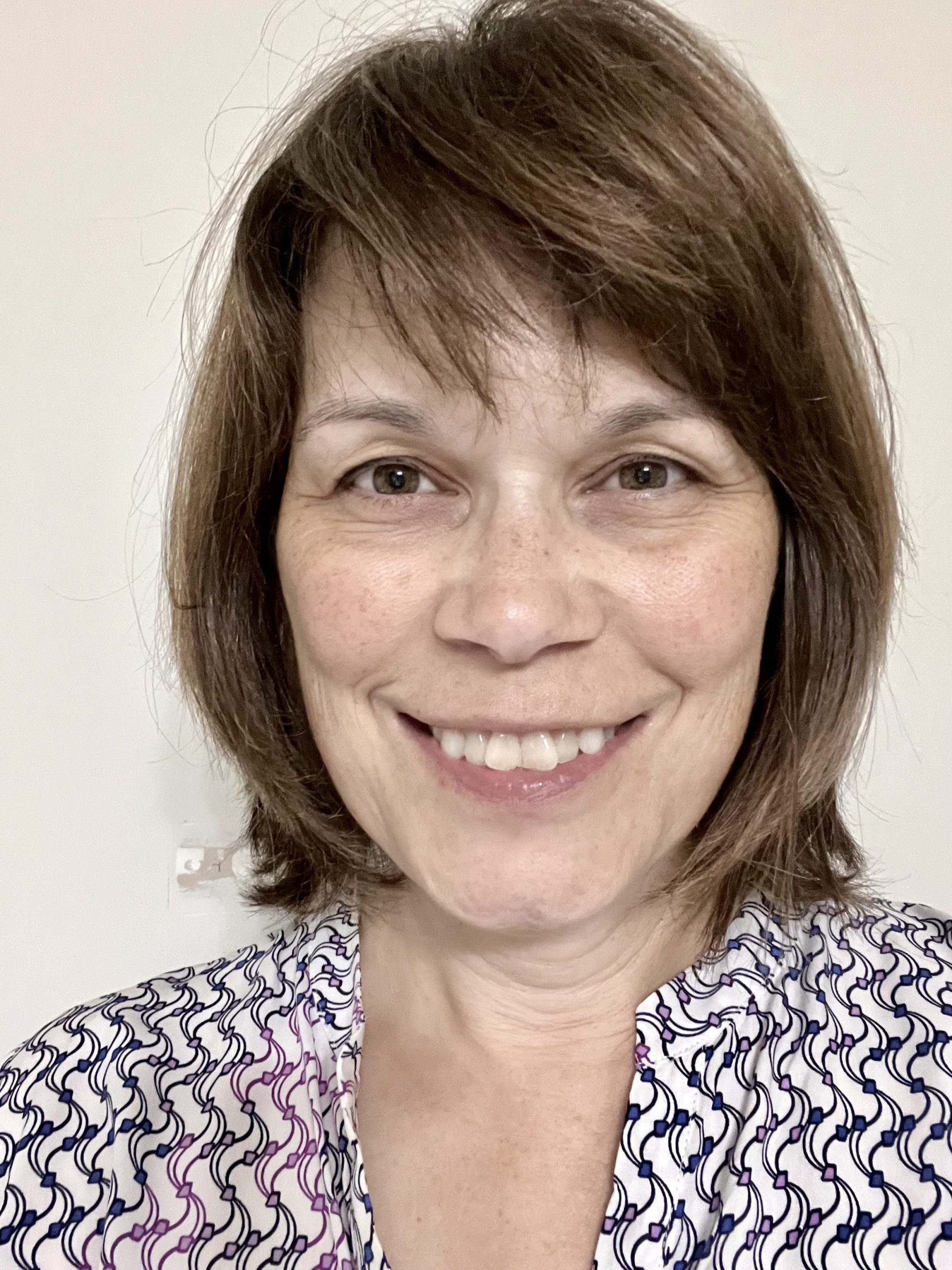 Maria LAMAS
Director of Finance
Maria Lamas is a CPA, CGA and comes to CAEH with over a decade of experience working with charities. She has made it her personal mission statement to work with charities finding solutions to social issues that align with her values. She helps in building, maintaining and continuously improving on necessary administrative and financial processes to support the work of the organization's mission and vision. She has thus far used her skills in the areas of poverty reduction, underemployment, education, clean energy solutions, and arts and culture, and has now joined us in our mission to end and prevent homelessness.
---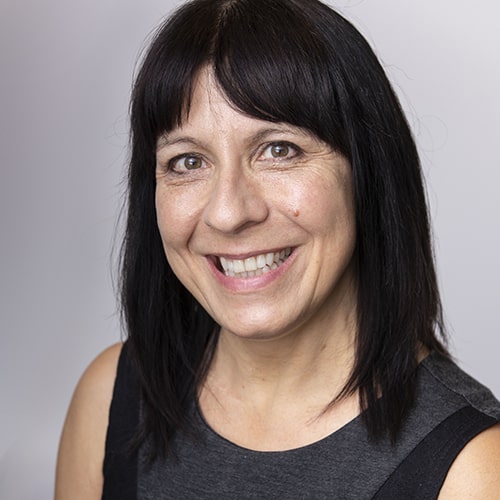 Trish Muntain
Executive Assistant
Trish Muntain began her journey into ending homelessness at the Calgary Homeless Foundation in 2011. In 2012, Trish joined the CAEH as the Executive Assistant to the President & CEO, bringing with her over 25 years administrative experience in the non-profit and private sector. A self-proclaimed efficiency expert, Trish is focused on ensuring the CAEH is an operationally well run virtual organization through leadership of CAEH administration including project management, IT, human resources and accounting as well as providing direct support to the CAEH Board and Committees. Trish lives in Regina, Saskatchewan with her son.
---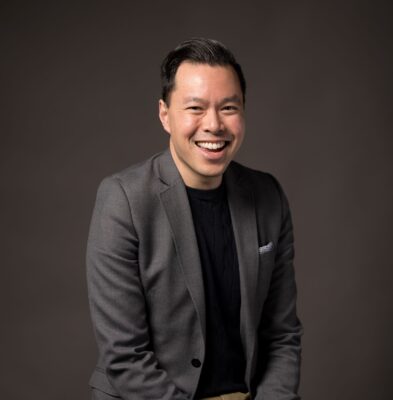 MATTHEW WU 
Senior Administrative Assistant
Matthew Wu came CAEH from the tourism and hospitality industry where he spent 15 years in marketing, branding, partnerships, and as an international award winning hotel concierge. Matthew is passionate about storytelling, community engagement and service excellence and is committed to ensuring that all CAEH events, programs, and partnerships are seamless and impactful. Matthew lives in Burnaby, British Columbia and can often be found on the local forest trails.  Burnaby is located on the ancestral, and unceded territory of the hən̓qəmin̓əm̓
and Sḵwx̱wú7mesh speaking peoples. 
---
Marketing & Communications
Andrew Burns
Director of Marketing and Communications
Andrew Burns (he/him) is a communications and campaigns leader who has spent his career working for and with governments, political parties, nonprofits and unions. He joins us from a brief stint at the City of Vancouver working in communications with the Park Board. Prior to this, he was Head of Campaigns at Point Blank, Canada's largest progressive political and advocacy campaigns agency, where he led a team of Campaign Directors and strategists developing some of the country's foremost political and advocacy campaigns, including multi-award winning campaigns. This work included multiple federal and provincial elections and many issues campaigns across the country. Before moving to Canada from his homeland of Aotearoa New Zealand, Andrew was a Senior Communications Advisor to Prime Minister Jacinda Ardern and the Labour Party for six years, and ran his own communications consultancy. Andrew specializes in campaign and communications strategy and execution, digital organizing, advertising and branding.
Outside of work, you'll find Andrew out cycling and enjoying the outdoors. Andrew is thrilled to be joining the CAEH team and to get started on urgently campaigning to end homelessness in Canada. Andrew is grateful to live and work on the unceded, ancestral territories of the xʷməθkʷəy̓əm (Musqueam), Sḵwx̱wú7mesh (Squamish) and səlilwətaɬ (Tsleil-Waututh) Nations, in what is now referred to as Vancouver.
---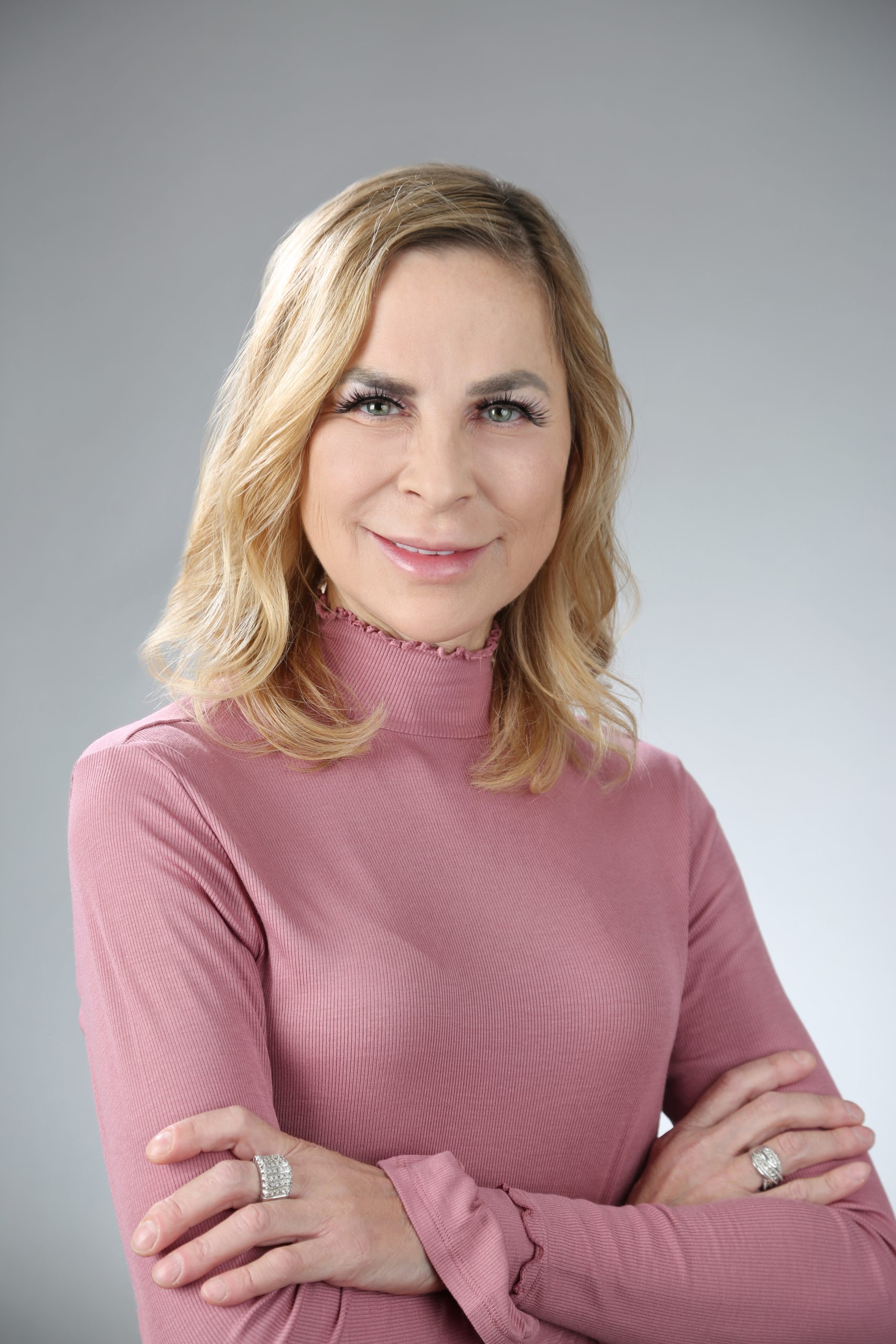 Michelle Bilek
National Field Organizer
Michelle is a long time community advocate and activist for a socially responsible society. She is a woman with lived experience of poverty and homelessness and this is the foundation of her drive to challenge the status quo. She dedicates her time on a number of local organizations centering on Poverty Reduction, Homelessness, Diversity, Equity and Inclusion, Violence Against Women, and Food Security as a board and committee member. She has been a High School Teacher, Psycho-social Educator in Oncology and Geriatrics, Trainer and Facilitator in DEI. She is has also been a political candidate in 5 election campaigns. Michelle has received her education in Psychology and Sociology from McMaster and in Women's Studies and Gender Studies from York University. Michelle believes that a better way can be achieved by creating a society based on inclusion, fairness and equity for all, approaching society with empathy and understanding, and caring for Mother Earth with management for sustainability. It is a matter of choice.
---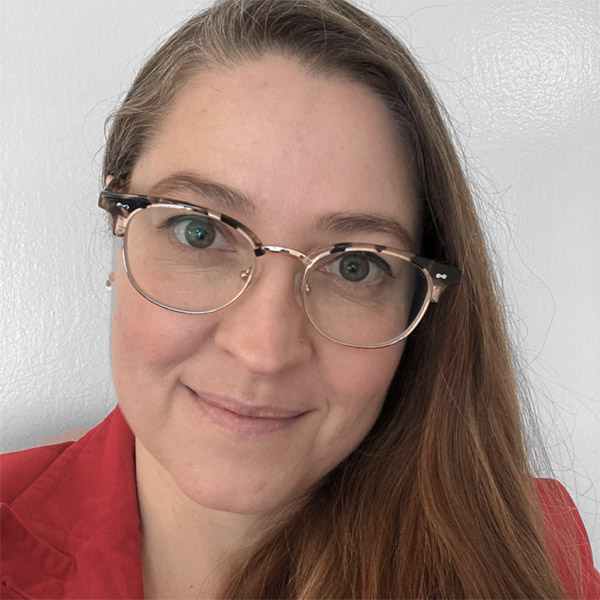 Elisabeth Noble
Philanthropy & Campaign Lead
Elisabeth is a Certified Fund Raising Executive (CFRE) with nearly 20 years' experience raising funds for social, environmental and cultural causes. She is interested in the power of art, storytelling, and culture as critical levers in solving the intersecting crises facing humanity. Her joy is bringing people together to uplift, inspire, and invest in reconnecting to the communities and systems that nourish us all. She is inspired to work herself out of a job by raising the resources needed to ensure that everyone in Canada has a safe, secure, and affordable home.
---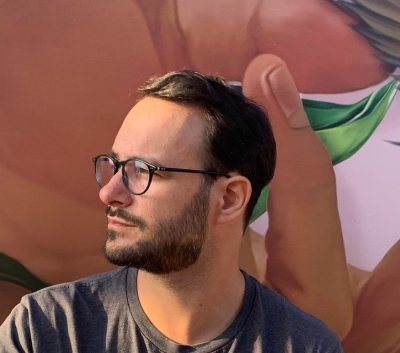 Luca Palladino
Digital Organizer
Luca Palladino (he/him) is a long time digital campaigner and political activist. He spearheaded the efforts of Eko (formerly SumOfUs), a citizen-first progressive organization, in Quebec. At Eko, he worked on a successful Dollarama campaign asking the company to better protect essential frontline workers during the pandemic. Through another high-profile campaign, he was able to channel public discontent and pressure the CDPQ (a Canadian pension fund worth $400 billion) to pledge to divest entirely from its fossil fuels portfolio. He most recently worked at Public Outreach as Digital Campaigns Manager and helped build up their digital team. At PO, he had the opportunity to collaborate with Daily Bread Food Bank, Doctors Without Borders, Amnesty International, the SickKids Foundation, CARE International, WaterAid and Oxfam, amongst others. Luca is the founder of KATA books, a publisher of progressive literature for youth. He loves dystopian post-apocalyptic stories and is always happy to discuss camping, cycling, novels and TV shows. He is based in Tiohtià:ke/Montréal which is historically known as a gathering place for many First Nations. The Kanien'kehá:ka Nation is recognized as the custodians of its lands and waters.
---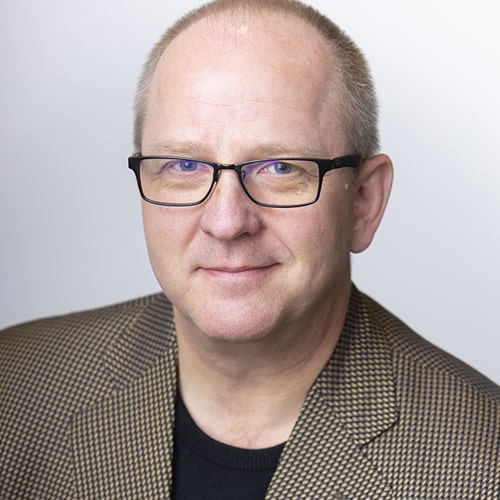 Wally Czech
Director, Training and Technical Assistance Program
Wally is a recognized expert and leader in Housing First and ending homelessness with over 15 years' experience in counselling psychology. Wally joins the CAEH from the City of Lethbridge, Alberta where he was the City's Housing First Specialist for over five years. While at the city Wally was instrumental in the development of the city's Housing First System of Care, program development for several Housing First programs, providing clinical and operational support to funded projects and leading the development of the city's Housing First Standards of Practice. Wally has provided consultation and training to several communities in their efforts to develop or enhance their own Housing First models and was a contracted trainer for t3 (Think, Teach, and Transform) from the U.S. Wally has a Master's Degree in Counselling Psychology and has done clinical work for 15 years. Wally is based out of Lethbridge where he lives with his wife and three children.
---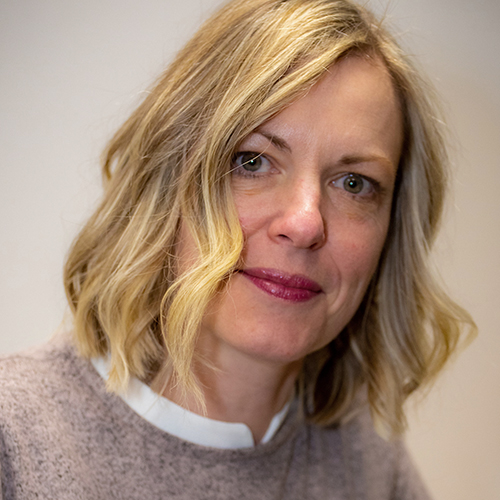 Jody Yurkowsky Pace
National Training Consultant, Training and Technical Assistance Program
Jody comes to the CAEH TTA with 20 years experience in the non-profit sector working with vulnerable people in Canada, Latvia, and Sweden. Her work with marginalized and homeless youth and adults spans settings from Eastern Europe to Vancouver's Downtown Eastside, Halifax, and Victoria, BC. With a background in social work, non-profit leadership and adult education, Jody has a deep passion for social justice and poverty issues and enjoys devoting her time to organizations committed to the inherent dignity of all people. Jody lives on Vancouver Island with her daughter and husband. 
---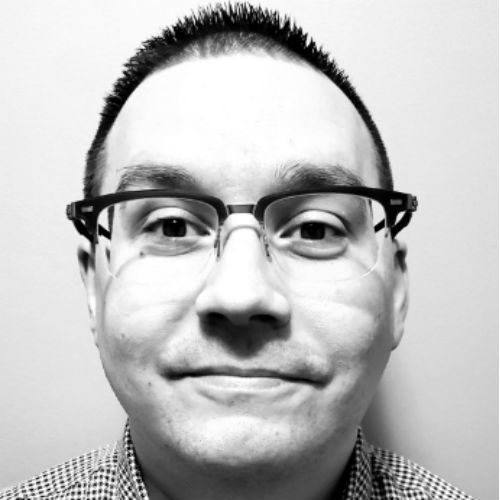 Quinn C. Moerike
National Training Consultant, Training and Technical Assistance Program
Quinn is a passionate advocate for ending homelessness with a focus on lived and living experience, trauma informed practice, harm reduction, and model fidelity. A person of lived experience and front-line experience, he brings his love of data and systems to his work, always advocating for the greatest possible impact for those participants and community members that we serve. He strives to always remember the perspective and carry forward the voice of people of lived experience in everything that he does while continuing to champion the importance of model fidelity and evidence based practice. In this, he truly believes that data is a story told about and for people and outcomes are just another word for impacting lives.
---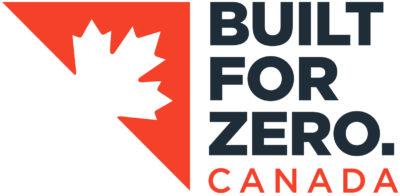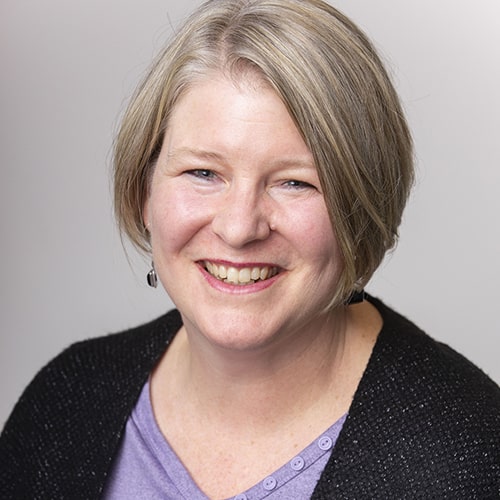 Marie Morrison
Director, Built for Zero Canada
Marie Morrison is a dynamic veteran leader and innovator with over 20 years of experience in housing and homelessness. She joined the Canadian Alliance to End Homelessness as the Director of the 20,000 Homes Campaign in 2017. Under her leadership, the 20,000 Home Campaign exceeded its goal and relaunched in 2019 as Built for Zero Canada, focussed on ending chronic and veteran homelessness.  Prior to joining CAEH, Marie worked for 15 years with the Region of Waterloo delivering federal, provincial and local funding and working with community partners to create a housing focused system designed to end homelessness.  Waterloo was the first community in the 20,000 Homes Campaign to pilot a Registry Week and was one of the first to achieve a quality By-Name List.  Over the years, Marie has participated in many federal and provincial advisory groups. She was one of two people from Canada chosen to participate in the inaugural Institute for Global Homelessness Leadership Program.
---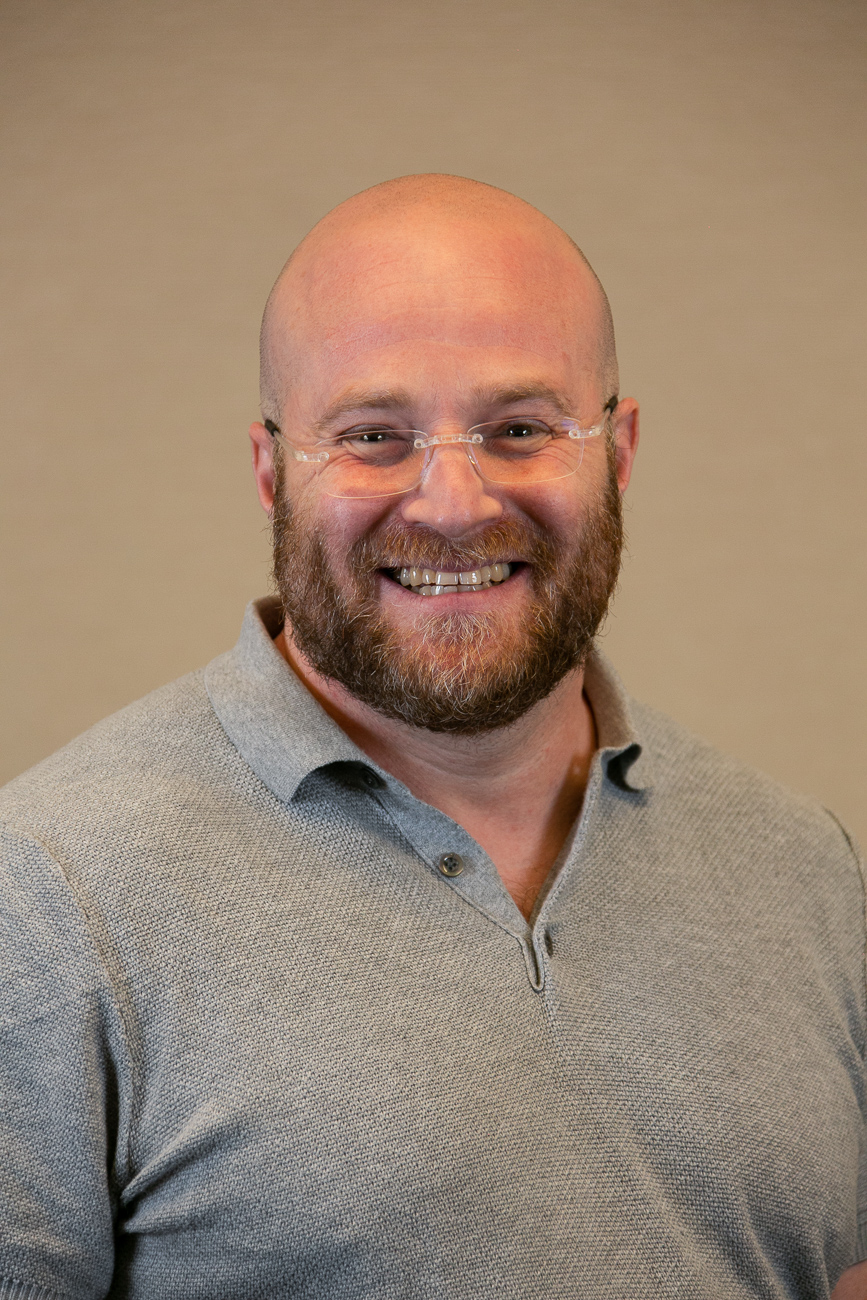 Jonathan Alschech
Data Lead, Built for Zero Canada
Jonathan is passionate about social work data science, promoting and advancing the critical and ethical use of data in social services provision, policy, and research. Jonathan has direct practice experience with youth experiencing homelessness in downtown Toronto, a PhD in Social Work from the University of Toronto, and is an affiliated researcher and professor at the School for Social Work, Smith College, Massachusetts. Jonathan has taught and conducted research in universities in Israel-Palestine, South Africa, and the Canadian North, teaching Social Work at the University of Northern British Columbia. Jonathan believes in doing data justice: confronting the Racist and Ableist legacies of quantitative analysis, centering ethics and transformative epistemologies in the application of cutting edge data science for guaranteeing housing justice for people experiencing homelessness in Canada.
---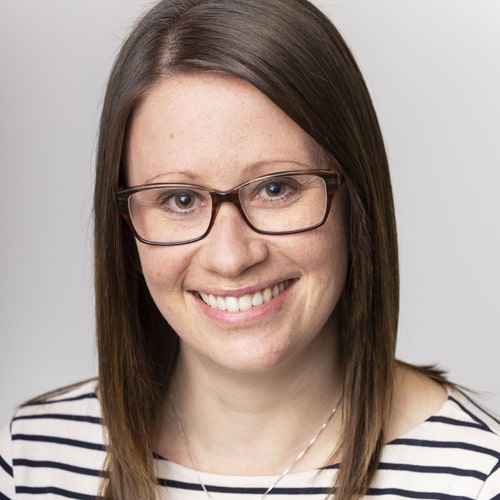 Ashley Van Der Mark
Improvement Advisor, Built for Zero Canada
Ashley comes to the CAEH with over 10 years experience working in poverty and homelessness reduction efforts. Ashley started her career working in Hamilton with youth and advocating alongside them to create a space for their voices to be heard within their communities. After working six years in municipal government she moved to Windsor ON. Ashley worked in the Housing First program before co-ordinating the By-Name List, including development, implementation, ongoing maintenance, and support to community agencies as the community shifted to Coordinated Access. As a leader, Ashley rigorously focuses on quality-improvement grounded in the voice of lived experience and fights against injustice. Ashley speaks fluent French, received a BA in Sociology and participated in the Built for Zero Collaborative over 2017/18. Ashley always looks at the glass half-full and believes wholeheartedly that we will end homelessness for every single Canadian.
---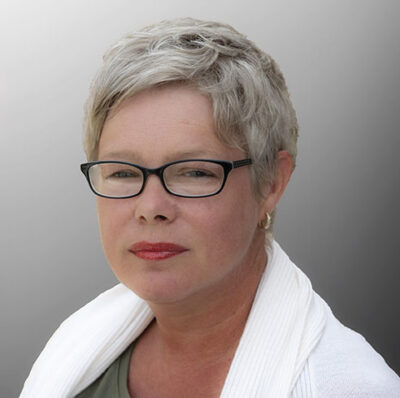 CHANTAL PERRY
Improvement Advisor, Built for Zero Canada
Chantal is an experienced leader in homeless prevention, strategic planning and service system design.  With over 20 years experience in municipal service delivery, Chantal led development of the Municipality of Chatham-Kent's homeless serving system including implementation of an information management system, common assessment, coordinated access and a valid byname list. She has been a participant in the Built for Zero Collaborative since 2017, and achieved homelessness reductions in Chatham-Kent using data for improvement, evidence informed best practices and human centered design. Chantal holds degrees in Political Science and Psychology from Concordia University. A fail forward and change champion, she is passionate about ending homelessness one person at a time.
---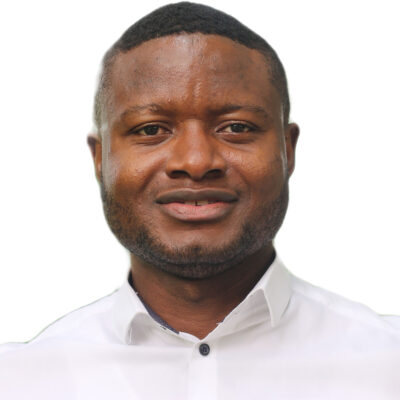 Chidom Otogwu
Data Specialist, Data Impact and Policy, Built for Zero Canada

Chidom is passionate about the social and economic wellbeing of the most vulnerable in society. He was drawn to the not-for-profit sector because of its role in advocating and serving the needs of the vulnerable population. His work at Calgary Homeless Foundation exposed him to the problem of homelessness and created the desire and passion for ending it. In his previous role as Data and Research Analyst, Chidom demonstrated strong data and research analysis skills. Chidom is interested in government and public policy and believes that good public policy is necessary for ending homelessness in Canada. He likes to use data to inform policies that would lead to ending homelessness in Canada. Chidom has a Master's Degree in Public Policy and a Bachelor's Degree in Economics.
---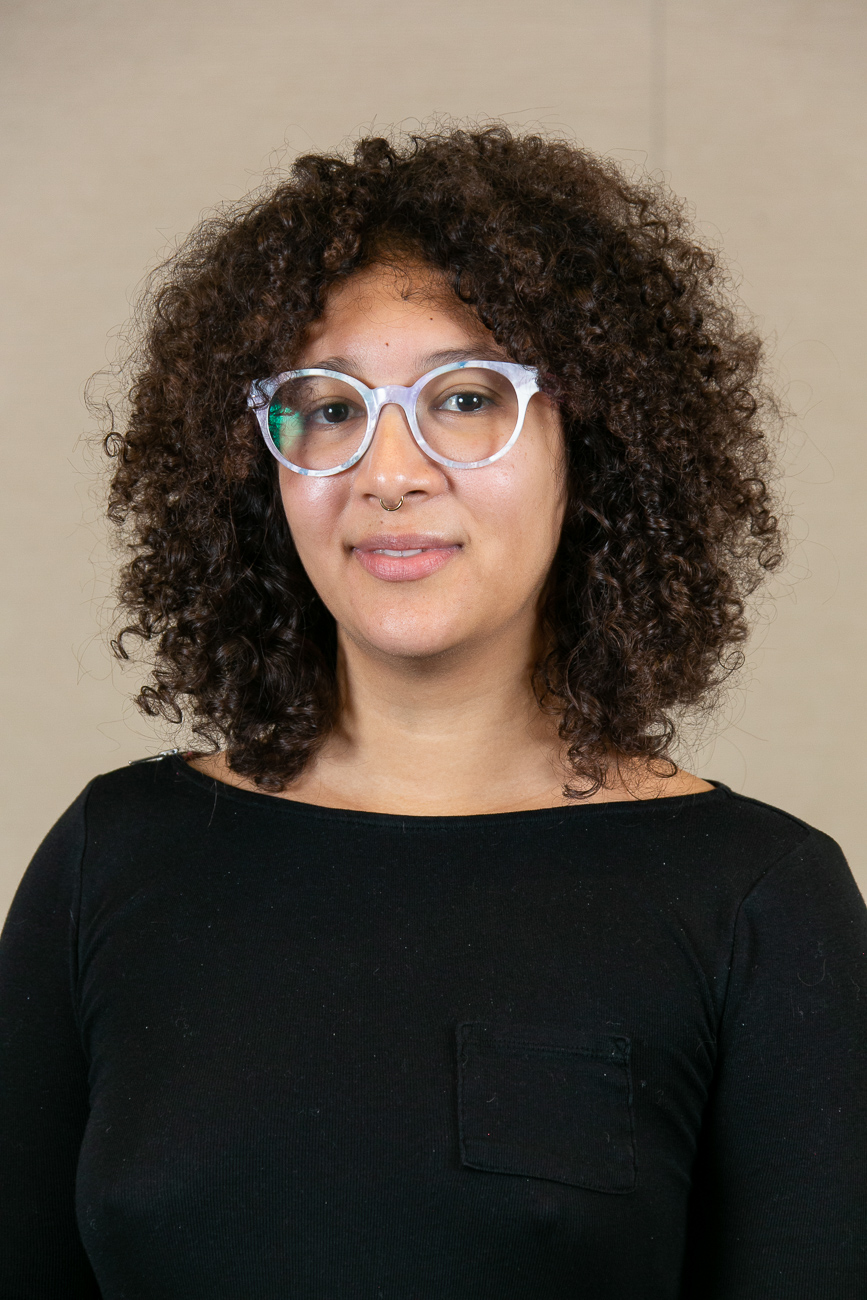 Floriane Ethier
Data Advisor, Data Impact and Policy, Built for Zero Canada

Floriane (she/they) is motivated by their empathy, driven by their curiosity and directed by their need to take action. This has led them through a path of community centered work since 2013, including activism and community organizing. They completed a B.A. in Sociology at Concordia University in 2018 and soon after joined the Old Brewery Mission's research department. They had an essential role in the configuration, implementation, and training for the launch of Quebec's first shared HIFIS 4 network. Later, they also became the network's HIFIS administrator. Floriane lives in Tiohtià:ke/Montréal on the traditional territory of the Kanien'kehà:ka/Mohawk nation. It has long served as a site of meeting and exchange amongst many First Nations including the Kanien'kehá:ka of the Haudenosaunee Confederacy, Huron/Wendat, Abenaki, and Anishinaabeg.
---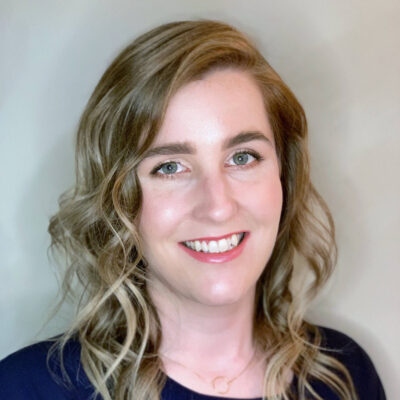 Kat Riley
Improvement Advisor, Built for Zero Canada
Kat is an innovative leader in her community with 10 years experience in social services. After relocating from Toronto to Kingston in 2015, she worked as part of the Housing First team which quickly cultivated a passion for ending homelessness. Kat joined the City of Kingston in 2018, where she oversaw delivery of all programs in the Coordinated Access System and provided education and training to frontline service providers. Kat led the development and implementation of the community's By-Name List and provided ongoing support to community agencies to utilize BNL data to strengthen and inform service delivery. In her role with the municipality, Kat was responsible for ongoing maintenance and oversight of the By-Name List as well as held the role of HIFIS Administrator. Kat holds a degree in Social Sciences with a specialty in Criminal Justice. She is experienced in systems design, trauma-informed service delivery, data analytics and human-centred design. Kat has earned a reputation as a data enthusiast and loves using data to inform decision making and drive change. She is a collaborative problem-solver and is excited to bring that passion to the BFZ team to help end chronic homelessness across Canada.
---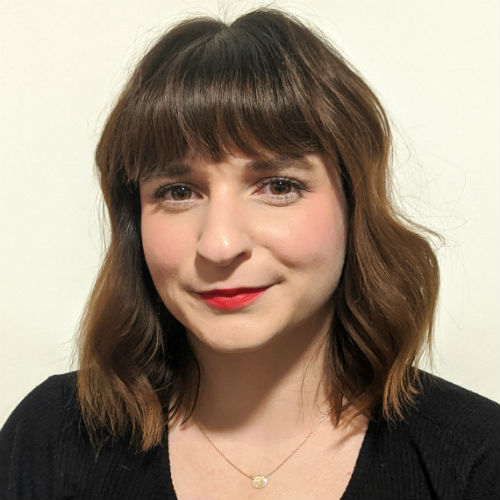 Lisa Bell
Improvement Advisor, Built for Zero Canada
Lisa is dedicated to bringing energy, knowledge, and passion to the pursuit of ending homelessness. Her B.A. in public policy and M.A. in justice policy from the University of Guelph fueled her drive to redesign and coordinate human-service systems. Lisa has experience in project management, data analysis, social problem (re)construction, person-centered design, harm reduction, and public engagement from her roles with non-profits and the Government of Alberta's Ministry of Human Services. She left Edmonton to move back to her hometown of Hamilton, Ontario, and happily joined the City of Hamilton's homelessness team in 2017 and Niagara Region's homelessness team in 2019. Lisa was a leader in the development of By-Name Lists in both Hamilton and Niagara, and had the opportunity to participate in the Built for Zero Collaborative in 2017/18. Lisa is forever thankful to be part of the relentless, quirky, and strong community leading the charge on ending homelessness.
---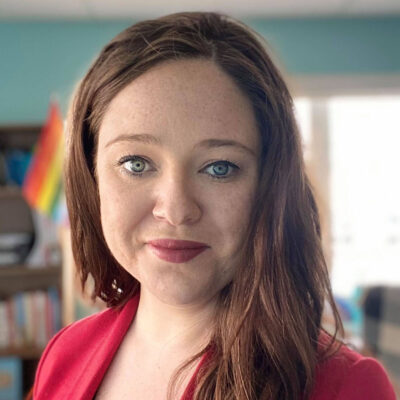 Robyn LeBlanc
Improvement Advisor, Built for Zero Canada
As an invested community member and a heart-forward leader, Robyn is deeply committed to doing her part to design systems and support services that are accessible to all community members. Born, raised, and currently residing on the East Coast, she brings to the team more than 8 years of experience working in the non-profit sector with a particular focus on community-based research, program design and evaluation, project management, and community organizing. Her B.A. and M.A. in Sociology has provided her with a greater understanding of the strengths and challenges facing our community around issues related to economic disparity, housing and resource security, and the varied ways in which folks come to interact with community supports and programs. Robyn is particularly interested in the ways in which housing systems are set up to either help or hinder the inclusion and prosperity of historically marginalized communities. Having been part of her communities Coordinated Access System and the chair of their local Built for Zero team, Robyn has found a passion in advocating for housing as a human right and deeply believes that by providing the right housing with the right level of support at the right time, we can end chronic homelessness in our community and beyond.
---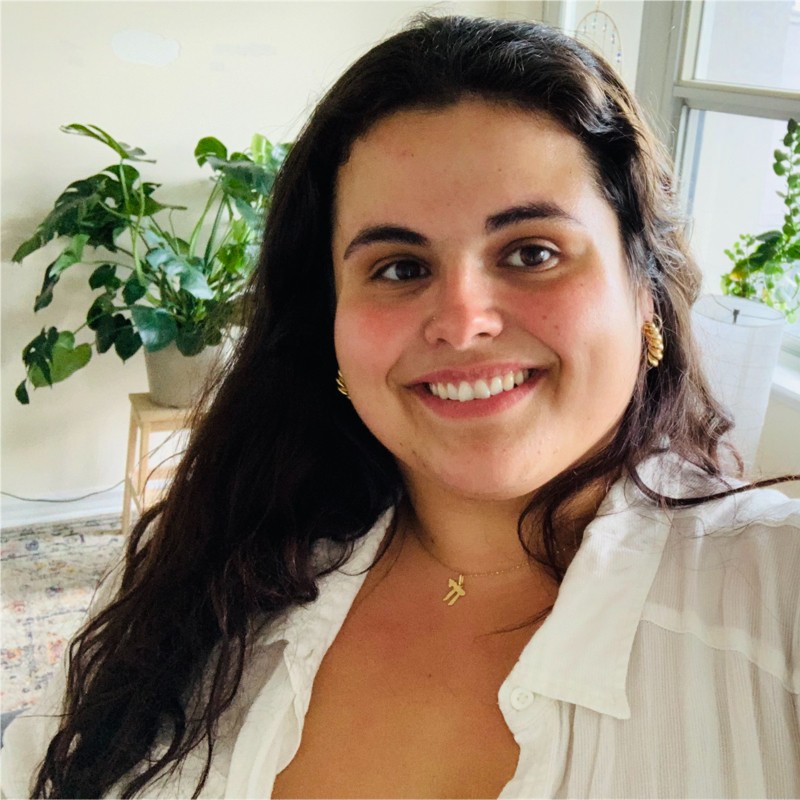 Sarah-Mae Rahal
Improvement Advisor, Built for Zero Canada
Sarah-Mae is dedicated to advancing advocacy, knowledge and passion in efforts of ending homelessness in Canada. With a B.A in political science from York University, she is currently working on her thesis to complete her M.A in Geography from Memorial University. Through her academic ventures she has led community-based research on housing insecurity and homelessness in Labrador. She has worked with the Aboriginal Labour Force Development Circle, an organization that funds initiatives that support Indigenous community members experiencing homelessness in Toronto. In this role, she worked closely with the Toronto Indigenous Community Advisory Board and the City of Toronto's Coordinated Access team. Most recently, she has worked with Thunder Woman Healing Lodge Society, a non-profit that is the only Indigenous owned and operated healing lodge for previously incarcerated women in Ontario. Sarah-Mae has worked and lived in Tel Aviv, Ottawa, St. John's, Goose Bay and currently resides in Toronto, Ontario. Sarah-Mae is thrilled to be a part of the Built for Zero Canada team and is hopeful that with the work of the CAEH there will be an end to homelessness.