The 2019 National Conference on Ending Homelessness has officially come to a close. Now, 1,500 people are heading back to their communities with new knowledge and best practices to act to end homelessness once and for all. Let's do it again next year for #CAEH20 in Toronto!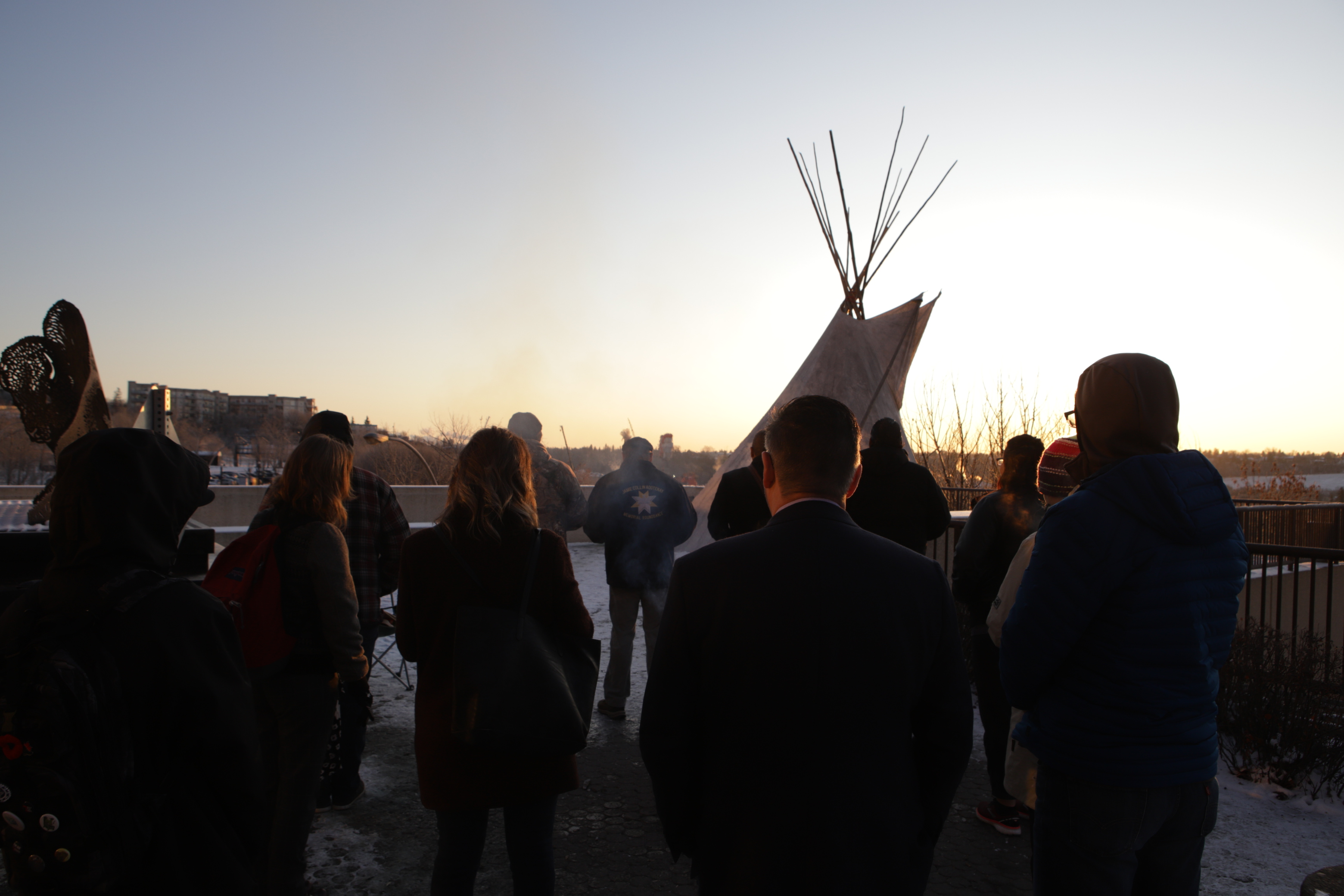 Mike Ormsby, Anishinaabe Knowledge Keeper/Traditional Teacher, opened the final day of the 2019 National Conference on Ending Homelessness relating, as a canoe builder, how keeping the canoe going is by "opening one end up and pointing the other end forward."
"The Elder that taught me most of what I know used to say there are two types of people, those that do and those that don't," he says, "and those that don't get the heck out of the way of those that do."
Mike encouraged everyone to do what #CAEH19 is all about: "don't just walk the walk, talk the talk."
"Please go and do what you need to do," he adds.
#CAEH19 arms policy makers, funders, researchers, advocates, community leaders, people with lived experience, and frontline workers with the inspiration, information, tools and training they need to end homelessness.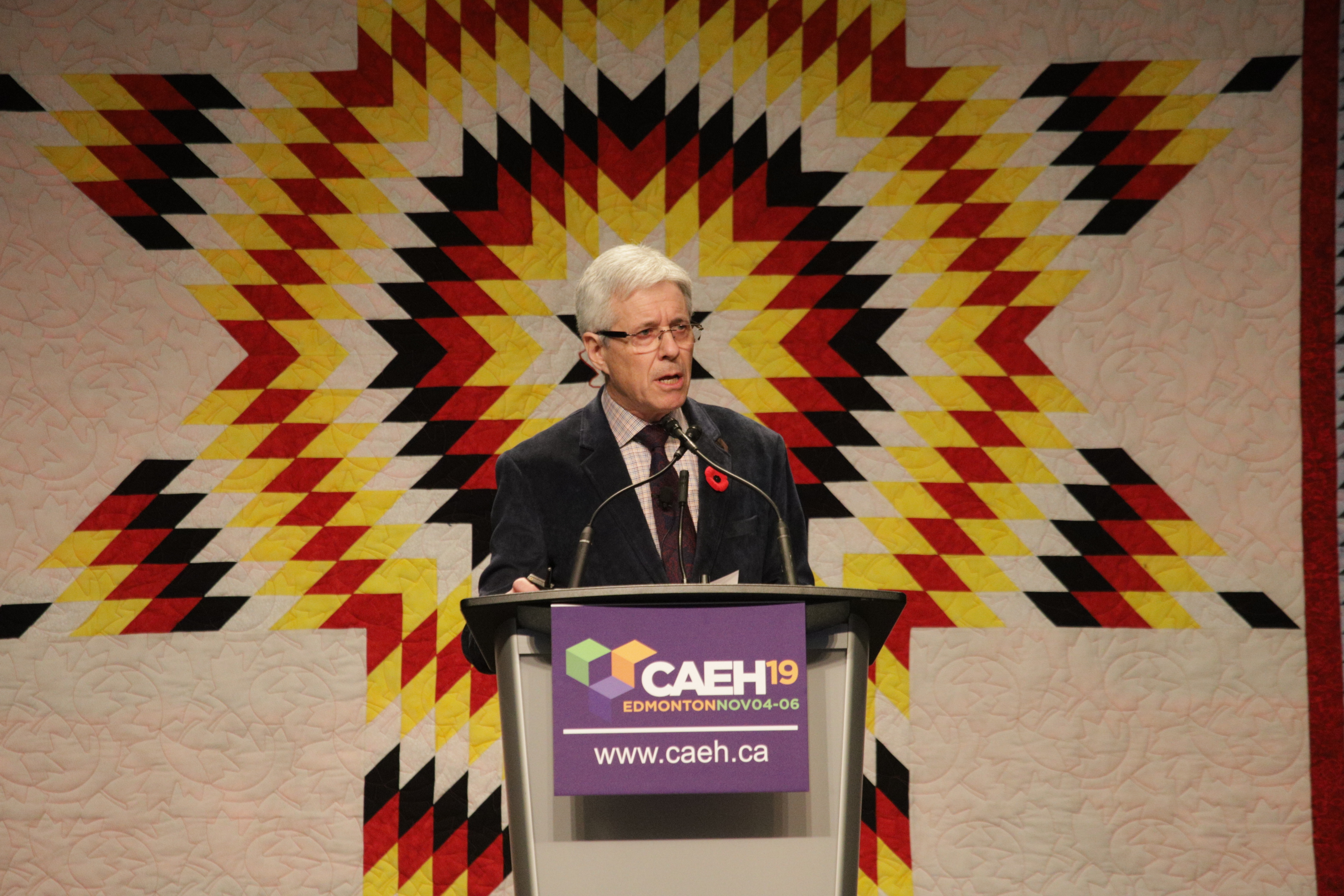 Dr. Sandy Buchman, Canadian Medical Association President, opened his keynote address with a sobering message: "living on the street is hard. Dying there is even harder." Dr. Buchman practiced comprehensive family medicine for 22 years with a special interest in primary care, cancer care, palliative care, HIV/AIDS, global health and social accountability.
His focus is on an equitable and accessible healthcare system that takes care of everyone. And going upstream to target the social determinants of health that can shave decades off of people's lives, people in the most vulnerable of situations.
"When it comes to approaching homelessness, it's essential healthcare professionals become self-aware and mindful of what they're thinking when these patients come through the door," he says. "What role [does] stigma play?"
Homelessness, "it's an early death sentence and it's in our own backyard," Dr. Buchman continued. "Can you tell me about any disease that can reduce mortality by 50%? There isn't one.
"This is an issue of life and death."
Dr. Buchman offered a better way—by designing a healthcare system with equity built into it, screening for poverty as a risk factor, integrating social and health services, harm reduction, inclusion health and holistic models including recognizing someone's chosen and/or street family.
"We all want and we need to see change," he says.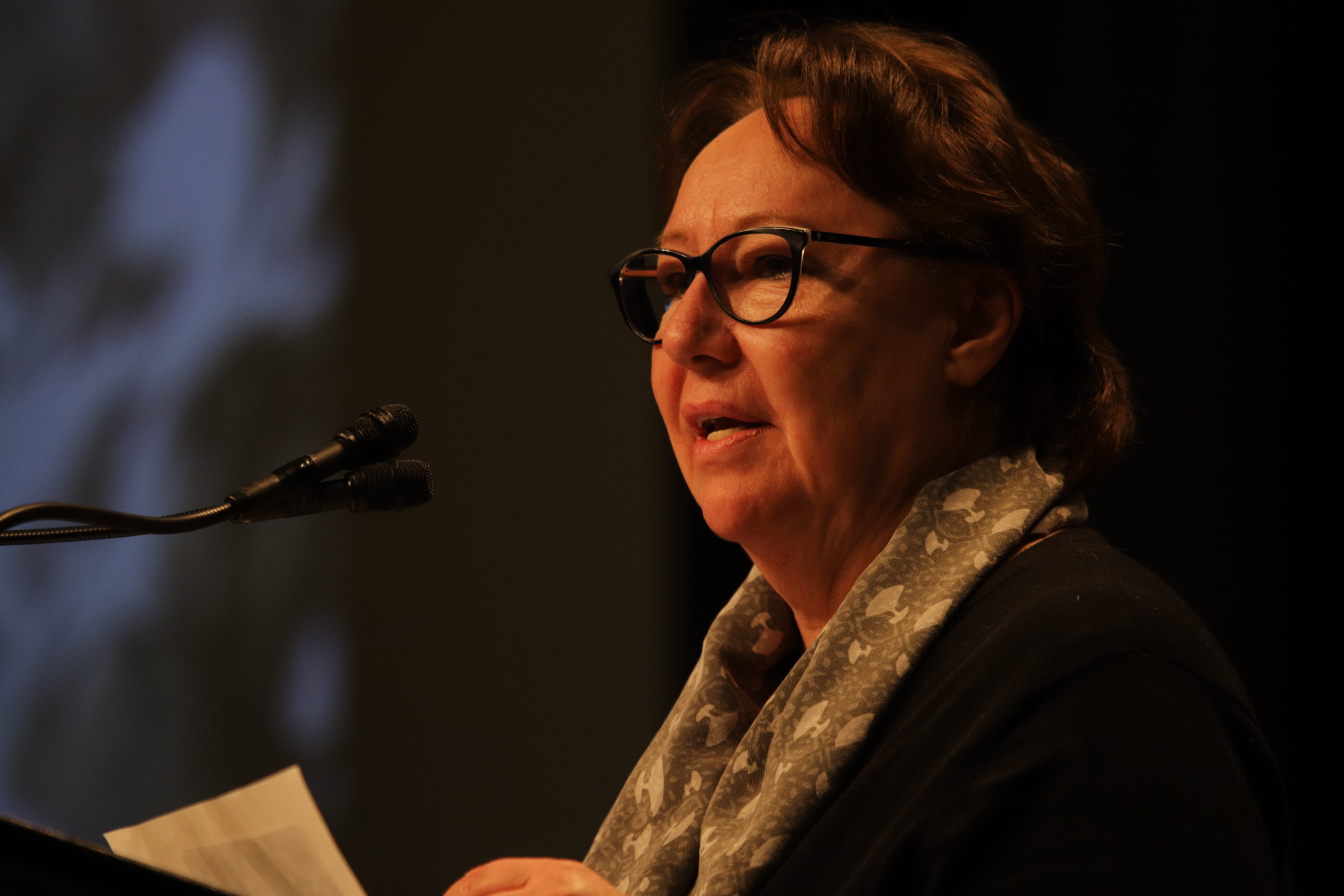 Sheila Watt-Cloutier, environmental, cultural and human rights advocate, Nobel Peace Prize nominee, was the closing keynote address—and she drew parallels between her environmental advocacy and ending homelessness, it requires a human rights framework.
In 2007, Sheila was nominated for the Nobel Peace Prize for her advocacy work in showing the impact of global climate change on human rights—especially in the Arctic. She is an Officer of the Order of Canada; the recipient of the Aboriginal Achievement Award; the UN Champion of the Earth Award; the Norwegian Sophie Prize; and the Right Livelihood Award, which she won in November 2015 and is widely considered the "Nobel Alternative." The Inuit activist published her memoir, The Right to Be Cold: One Woman's Story of Protecting her Culture, the Arctic and the Whole Planet. It's about the global threat of climate change from the intimate perspective of her own Arctic childhood, and it explores the parallels between protecting the environment and the survival of Inuit culture. 
"Everything is connected," she says. "Human trauma and planet trauma are one and the same."
Sheila says complex issues like climate change, food insecurity, homelessness and poverty require imagination. "We can create and innovate," she says. "We must connect on that human level."
The 2020 National Conference on Ending Homelessness will be in Toronto next year!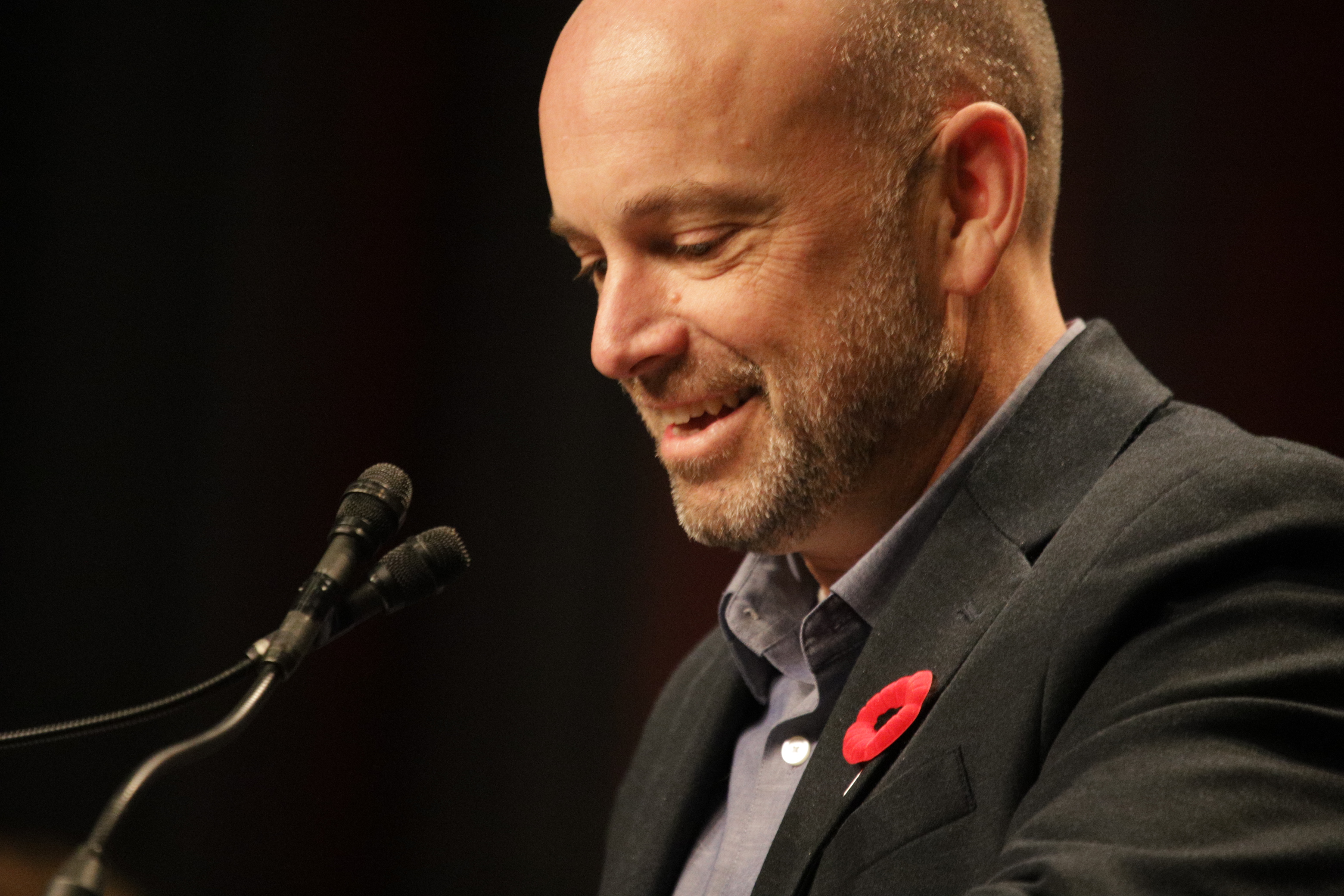 Tim Richter, CAEH President & CEO, told the 1,500 participants that they are part of something bigger. They are part of an alliance that reinforces each other. "Let's make 1,500 improvements, big ones and small ones that takes us steps closer to ending homelessness."
"I'm leaving here with a full heart because I got to spend the last few days with you. You are all the Canadian Alliance to End Homelessness. Our alliance is growing, it is strong, and we will achieve our mission to end homelessness together."
Maskwacis Elder Leonard Saddleback closed the ceremony not only sharing his experience out of homelessness but encouraging next year's participants and delegates to "dig deeper" on ending it. "When you go home, dig deeper into your heart and mind to understand what it means to have your mouth closed, your language taken away, to be homeless and hungry," he said.
A big thank you to our sponsors who helped make this year's conference such a success.
Be sure to check our conference website, which we will be updating soon. We will be posting presentations from CAEH19 over the month and we'll have a Call for Presentations out early in the New Year. Visit conference.caeh.ca.
See you next year!