More Built for Zero Canada communities are reaching significant milestones as they work toward ending chronic and veteran homelessness. Moncton, NB is the most recent BFZ-C community to achieve a quality By-Name List and Coordinated Access system—next stop, functional zero. This blog is a part of our Bright Spot series highlighting outstanding work in ending homelessness happening across Canada.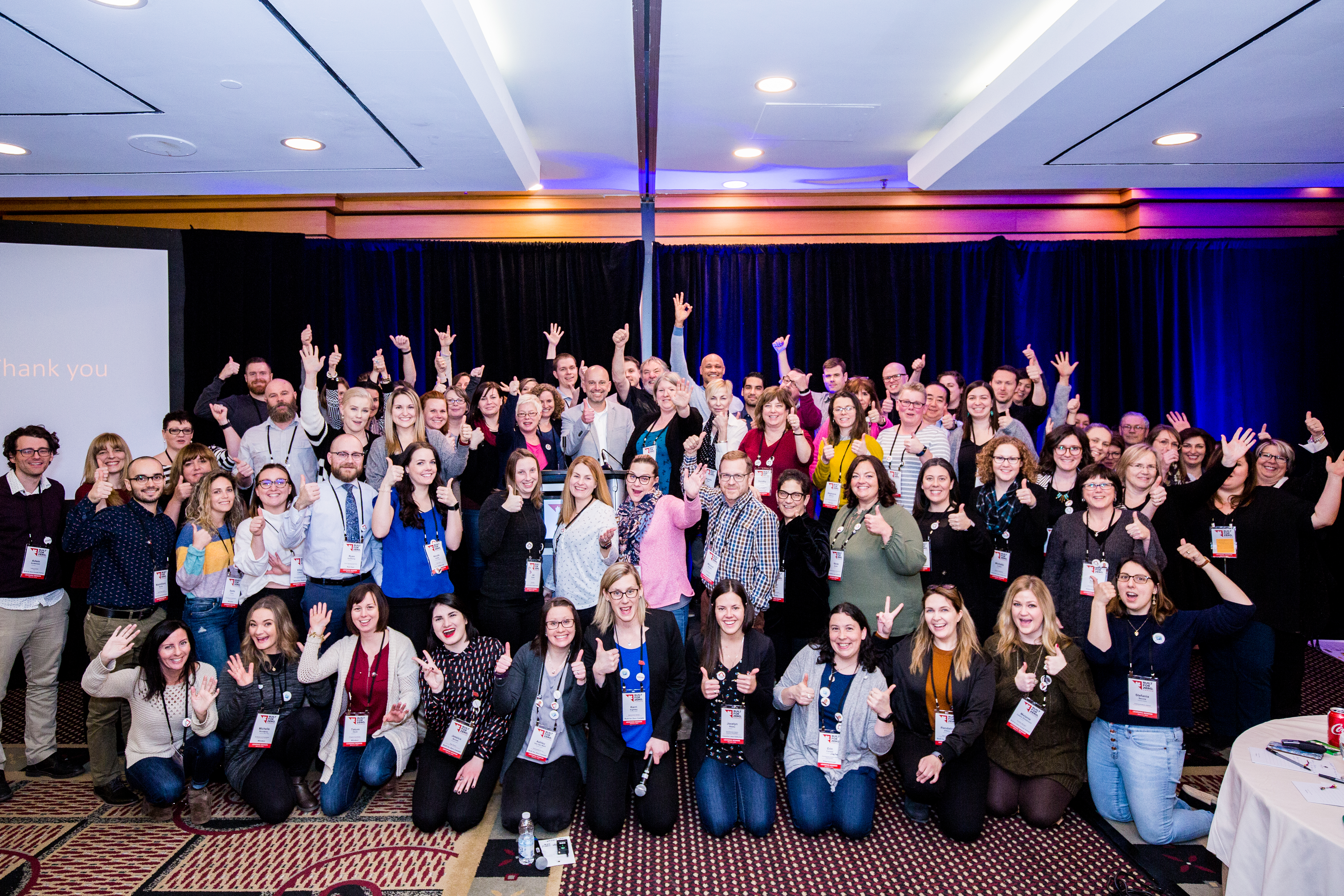 Communities across Canada are leading a national change movement proving that ending homelessness is possible. They've committed to using data, changing how their homelessness-serving systems work and achieving milestones bringing them closer to sustainably ending homelessness.  
Over the past few months, Built for Zero Canada (BFZ-C) communities have achieved the following key milestones: 
Real Time Data

–

Fourteen communities have achieved

a

quality

By-Name List

(BNL)

including

the four latest communities:

Peterborough

,

ON

, Stratford

-Perth-St.

Marys

,

ON

, London

,

ON

and Moncton

,

NB

;

 

 

Coordinated Access

– s

even

communities

are the first

to be confirmed as having

Coordinated Access

(CA)

systems

including Dufferin County

,

ON,

Guelph-Wellington

,

ON, Kawartha-Haliburton

,

ON,

Red Deer

,

AB,

and

St. John's

,

NL

,

with

Chatham-Kent

,

ON

,

and Moncton

,

NB

,

also

meeting the more fuls

ome

Q

uality

CA

standard

;

 

 

Chronic Homelessness Reductions

–

three

communities

have

measurably

reduced

and sustained

chronic homelessness

reductions

including

Chatham-Kent

,

ON,

Dufferin County

,

ON,

and

Guelph-Wellington

,

ON

,

(see

Community Progress

for further information)

.

 
Coordinated Access is a way for communities to design, streamline and bring consistency to the process by which people experiencing homelessness access housing and services. A strong CA system uses a By-Name List (BNL) and a Housing First approach along with a standardized and coordinated process for access, assessment, prioritization, and matching and referral for housing and other services across all the agencies and organizations in a local area. This model can be scaled to communities across Canada.  
Moncton, NB, is the most recent community to  achieve a quality BNL and a quality CA system, which is allowing them to manage their system efficiently and begin the process to drive reductions in chronic homelessness, according to Lisa Ryan, Community Development Coordinator with the Greater Moncton Homelessness Steering Committee.  
The New Brunswick city of over 85,000 people confirmed both its BNL and CA system this month. "We're really excited," Lisa says.  
"I feel we are serving people better and ensuring no one is being overlooked, and I think that really is the ultimate goal," she says. "Making sure everyone is accounted for, everyone's needs are being heard and met, resources and solutions are tailored to what people with lived experience are revealing as a solution to their homelessness. 
"We're breaking barriers down and keeping the pathway cleared so their homelessness can be resolved."  
Moncton started the process of a CA and BNL back in 2016. 
"We really pushed it when we joined Built for Zero Canada, looking at best practices," Lisa says. "Then it was just strategizing, coordinating our access system guide with clear pathways designed and all processes." 
For the past few years, Moncton set to work on fine–tuning its system to meet the BFZ-C requirements. "We really started to drill down the past 12 months and dig our heels in and push through," Lisa says—and it couldn't have come soon enough.  
Right now in the thick of winter and as temperatures plunge, they're able to see who is most at-risk in the community —especially individuals who are not able to access shelter. "We're able to prioritize resources very efficiently," Lisa says, noting that having real-time data translates to more effective decisions. 
"In the past, without precise data, resources weren't being used as wisely as they could have been," she adds. "We were not able to really understand cases for diversion or some preventative measures that were better suited for individuals. 
"In a community that has little resources, it's absolutely imperative we use them wisely." 
But Lisa notes Moncton would not have been able to achieve this goal without the help of her BFZ-C Improvement and Data Advisors. "I leaned heavily into their knowledge," she notes. "They referred me to talk to other communities experiencing similar situations as we were. It was a lot of knowledge sharing and the online resources have been phenomenal." 
Moncton participates in the BFZ-C model, which is a structured, supportive and data-driven approach that focuses on creating a sense of urgency, optimizing local homeless systems, accelerating the adoption of proven practices and driving continuous improvement. 
Once communities have a quality BNL, they can use that data to improve performance and reduce homelessness toward functional zero chronic homelessness. 
---
Built for Zero Canada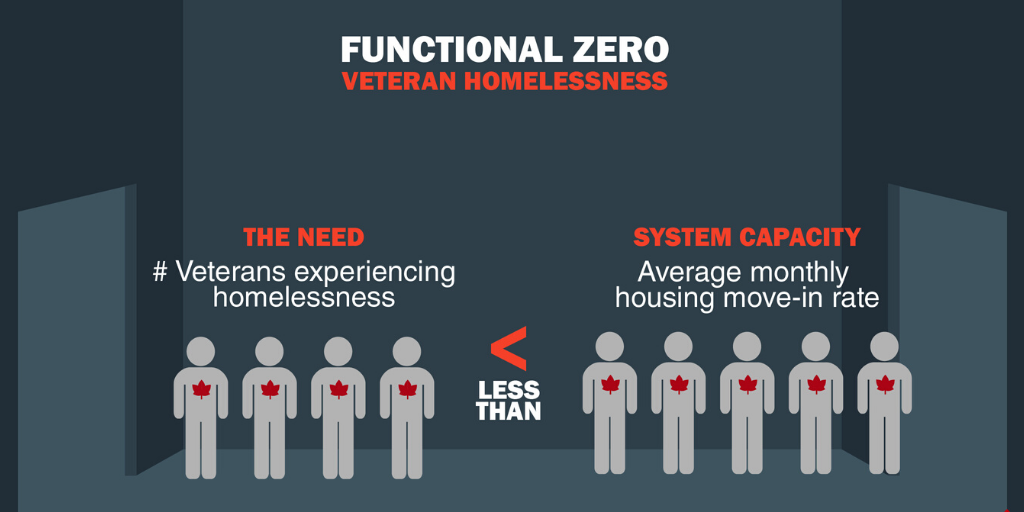 (BFZ-C) is officially launching its Veteran Community Cohort today with Chatham-Kent, Fort McMurray, Hamilton, Kingston, London, Moncton, Peel Region, and St. John's. All are working toward functional zero veteran homelessness by March 2022. 
BFZ-C is using a proven community-based model from the U.S. created by Community Solutions, which has already housed over 65,000 U.S. veterans and ended veteran homelessness in 10 communities. This model can be adapted and scaled effectively to any Canadian community. 
According to London, one of the cohort communities that has already been working to end veteran homelessness since 2012, veterans are at greater risk of experiencing homelessness than its general population. Learn more by clicking here.