As Built for Zero Canada launches its Veteran Community Cohort today in Toronto, we're sharing a video that explains the definition for functional zero veteran homelessness. London, ON also shares why it's working hard to end veteran homelessness in its community.
Built for Zero Canada (BFZ-C) is officially launching its Veteran Community Cohort today with Chatham-Kent, Fort McMurray, Hamilton, Kingston, London, Moncton, Peel Region, and St. John's. All are working toward functional zero veteran homelessness by March 2022. 
BFZ-C is using a proven community-based model from the U.S. created by Community Solutions, which has already housed over 65,000 U.S. veterans and ended veteran homelessness in 10 communities. This model can be adapted and scaled effectively to any Canadian community. 
According to London, one of the cohort communities that has already been working to end veteran homelessness since 2012, veterans are at greater risk of experiencing homelessness than its general population.  
London joined the cohort to learn more and develop alongside like-minded partners across Canada.  "We appreciate the change management support from BFZ-C and are looking forward to being part of a realistic and bold movement to end veteran homelessness in Canada," says Craig Cooper, Manager of Homeless Prevention with the City of London.  
"Housing is a right and we are dedicated to helping all Londoners achieve housing stability with the right level of support. Veterans have put others before themselves to protect our country and our communities." 
Craig says London has been tracking veteran homelessness through its By-Name List over the last eight years and has learned a lot about it. They know that veterans are less likely to self-identify as a veteran, but there is goodwill locally and a push across all levels of government to address it. 
They're hoping to learn the true scope of veterans experiencing homelessness in London. "We would like to improve our ability to connect with and serve veterans experiencing homelessness in London, including those who are not touching our shelter system or outreach team," Craig explains. 
The London team wants to figure out which type of support model best suits veterans with moderate to high acuity, what employment opportunities veterans are interested in pursuing, how to successfully link veterans into services and supports offered through other organizations and the government. 
"We think it's time to do better for those who have put others first for so long and help them recover from the effects of homelessness," Craig says.  
Functional Zero Veteran Homelessness 
A functional end to veteran homelessness has been achieved when the number of veterans experiencing homelessness is less than the past six-month average monthly housing rate (so that on a monthly basis, the community capacity to house veterans experiencing homelessness is greater than the number of veterans becoming or experiencing homelessness).  
BFZ-C will walk communities through a structured and supportive process to achieve functional zero veteran homelessness. Through this process, communities will participate in a series of in-person Learning Sessions and action cycles, and receive comprehensive training and coaching from a team of expert faculty and a dedicated performance Improvement Advisor. Communities will: develop local teams focused on veteran homelessness; set regular improvement targets; engage in peer learning and expert training to accelerate adoption of proven practices; use real-time data, rapid cycle testing and human-centred design to drive monthly reductions in veteran homelessness; and, begin a transparent monthly reporting and quarterly assessment process to track progress and improve performance. 
Data is the foundation of ending homelessness. BFZ-C will first work with communities to get to know all their homeless veterans by name, document their needs and prioritize those with the greatest needs for Housing First. Using this critical data, communities begin the coordination of their veteran's housing system, set housing goals, target housing interventions, target prevention efforts and focus on achieving monthly reductions in veteran's homelessness.  
Along with the official launch of its Veteran Community Cohort, BFZ-C has shared veteran-specific resources on its website as well as adding progress dashboards for its cohort communities.  Learn more here, bfzcanada.ca/veterans. 
---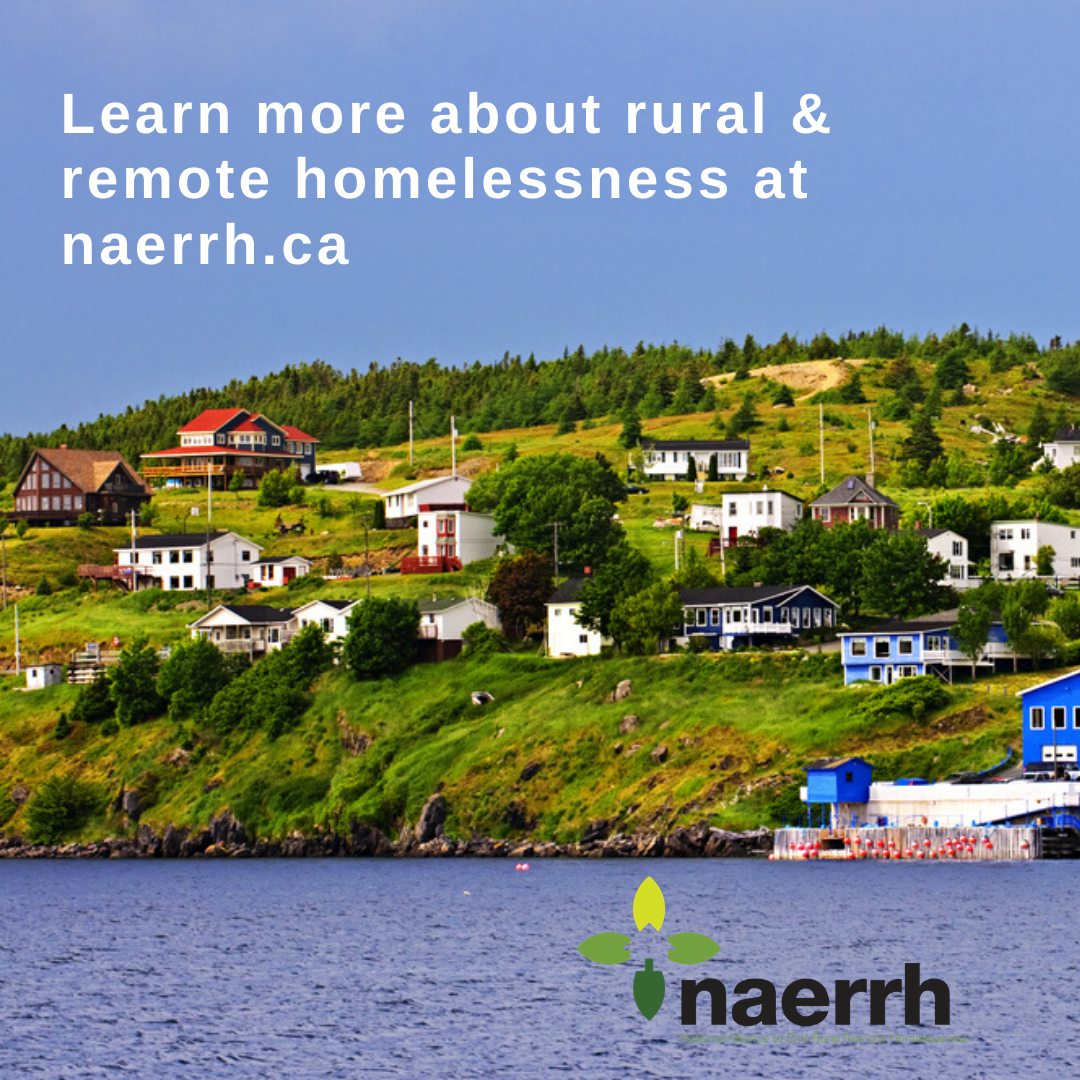 The National Alliance to End Rural and Remote Homelessness (NAERRH) is a network of communities, agencies and individuals dedicated to building a collective voice to prevent, reduce and end homelessness in rural and remote Canada.
Get involved and help spread the word, check out their brand new website at naerrh.ca.
Follow them on Twitter at @NAERRH and Facebook, and join their mailing list to stay up-to-date on upcoming webinars, events and much more.