The Canadian Alliance to End Homelessness would like to welcome leaders in the housing and homelessness sector who are value-aligned and dedicated to achieving an end to homelessness in Canada.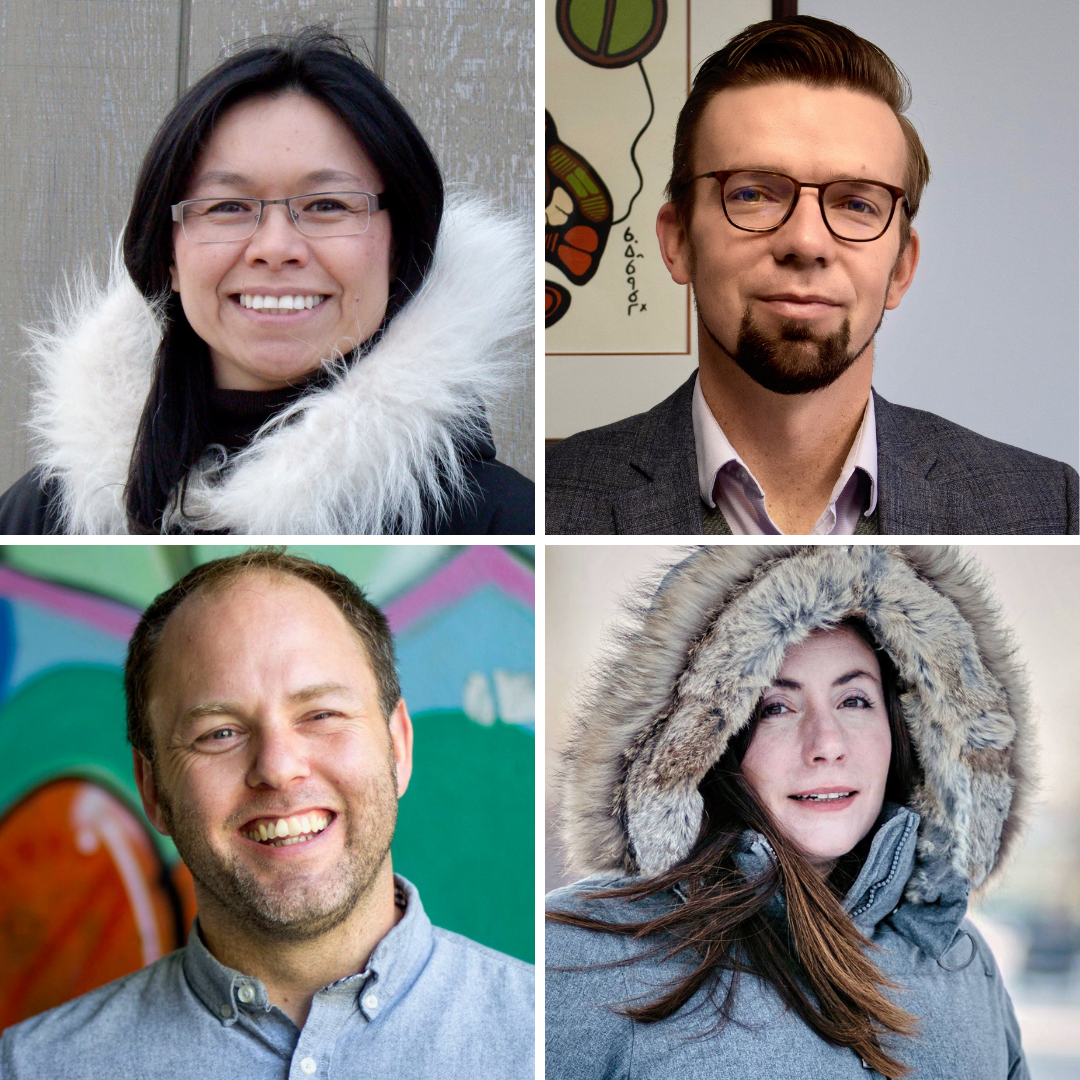 We are excited to welcome four new directors to the Board of Directors of the Canadian Alliance to End Homelessness (CAEH). A warm welcome to Bryany (Bree) Denning, Madeleine Redfern, Doug Pawson, and Henry Wall. These four new additions are value-aligned and committed to ending homelessness in Canada, once and for all. They bring wisdom, experience, and diverse perspectives to the CAEH.

We would also like to thank the valuable guidance our former director Brock Carlton provided us since the beginning. Brock was a founding CAEH board member and recently retired as the President of the Federation of Canadian Municipalities and from the Board of the alliance. He helped forge strong ties with Canada's municipal governments who are essential partners in ending homelessness. We are grateful for his service and wish him the best in his retirement.  
"If the Canadian Alliance to End Homelessness has rapidly grown to become a reference point and leading advocate that it has for the end of homelessness in Canadian communities, it is in great measure due to the excellent contributions and commitment of the founding Board members, including Brock Carlton whose term limit on the Board was recently reached. On behalf of your board colleagues and the hundreds and perhaps thousands of people who have left homelessness behind, thank you for your contribution," says Matthew Pearce, Board Co-Chair. "Brock's departure and that of several other original Board members has left room for new faces, new talents and new vigour and that is what we have gained with the arrival of Bree, Madeleine, Doug, and Henry.  
"To these excellent new additions to the Board, I say, welcome and thank you for standing ready to contribute to a Canada where homelessness is a thing of our past." 
Learn more about the incredible work our new directors have achieved and what they'll be bringing to the CAEH below: 
 

Bryany (Bree) Denning


Bree,  M.Sc., MSW, has been involved in addressing homelessness in Yellowknife since joining the Board of Directors of the Yellowknife Women's Society in 2008.  She served as Executive Director from 2016-2020, and in that role had the opportunity to help create the first Housing First program in the Northwest Territories, as well as introducing Street Outreach services and a residential managed alcohol program.  

 

Madeleine Redfern

Madeleine, LLB, was born in Iqaluit, Nunavut (formerly, Frobisher Bay, NWT).  Madeleine has a strong commitment to her community, and she strives to be accessible, responsive and accountable. Madeleine is a member of the National Indigenous Economic Development Consortium, Arctic360, Trudeau Foundation, President of the Ajungi Group, Nuvjuaq, Northern Robotics and CEO of the CanArctic Inuit Networks.   

Madeleine took a lead in helping Uquutaq, Iqaluit's only men shelter, in securing $8M to buy 2 buildings for a new shelter and transition housing, offices, programming space and 11 apartments of which 5 are designated affordable housing.  Madeleine is currently working with YWCA Agvik which runs the emergency shelter for women and children fleeing domestic violence and homeless shelter to acquire new buildings for transition/transformative housing and space for COVID response.   


 

 

 

 

Doug Pawson

Doug is the Executive Director of End Homelessness St. John's, a system planning entity leading the development and implementation of the St. John's Community Plan to End Homelessness. A systems-based thinker with an entrepreneurial appetite for social change, Doug is committed to serving the most vulnerable neighbours in our community.      

Prior to joining End Homelessness St. John's, Doug spent over 12 years in Ottawa where he led innovative and nationally recognized social enterprises and social finance programs through significant periods of growth. 

 

 

Henry Wall

Henry, Chief Administrative Officer, Kenora District Services Board, is a hands-on leader with thirteen years of expertise in the Municipal world, with over five years as the Treasurer and Director for Finance for the Municipality of Sioux Lookout.  Henry has been Chief Administrative Officer (CAO) for the Kenora District Services Board (KDSB) since November 2014. Henry has a proven record of managing a diverse range of teams, developing, and implementing policies, establishing internal controls, and engaging staff to achieve ambitious strategic priorities.

See our Board of Directors and their full bios here, caeh.ca/board.