The key to good data is definitions – knowing exactly what and how you are measuring something. This blog is part of our ongoing Data Corner series offering practical insights into how data can transform homelessness systems for the better.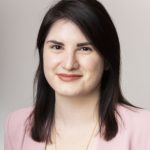 By Jessica Brunet, Data Advisor, Built for Zero Canada
Whenever I am chatting with communities or partners about data, I find myself saying in a Justin Bieber sing-song tone: what do you mean? This is always in reference to definitions.
One of the most valuable things I learned in a Research Methods course was to define your variables. My memory of the exact details are fuzzy, but here's a story I hope you too don't forget. In one of our first classes, our professor showed us an introduction paragraph with a thesis statement about democracy and asked us what democracy means. The class offered her multiple definitions: some talked about the theory of democracy, some talked about its various forms in practice, some discussed the origin of the word itself. When we finished, she asked us, "How would you ever know which version of democracy the author was talking about if they didn't define it?"
Mind. Blown. 
Our mission at the Canadian Alliance to End Homelessness (CAEH) is to prevent and end homelessness in Canada. For Built for Zero Canada (BFZ-C), our focus is on ending chronic homelessness as a first step to ending all homelessness in Canada. Those are pretty great goals, right? Let's dive into what BFZ-C means when we say we want to end chronic homelessness.
What do we mean when we say homelessness? BFZ-C has adopted the Canadian Observatory on Homelessness (COH) definition of homelessness, which was also summarized by the Government of Canada and included in the National Housing Strategy in 2017.
What do we mean when we say chronic homelessness? As of April 1, 2019, BFZ-C has adopted the Government of Canada's updated definition of chronic homelessness as set out by the new Reaching Home: Canada's Homelessness Strategy Directives.
What do we mean when we say end chronic homelessness? For BFZ-C, an end to chronic homelessness is a functional end – it means achieving functional zero.
What's functional zero, you ask? Great question – another definition !
Our definition of functional zero is an adapted version of the definition of functional zero established by our American friends over at Community Solutions. For communities who have less than 4,000 people actively experiencing chronic homelessness, functional zero occurs when three or less people are actively experiencing chronic homelessness for at least three consecutive months, as measured through a Quality By-Name List. This includes adults, youth, and families. This short CAEH video further explains functional zero as measured by a By-Name List.  Currently, BFZ-C is working with the only community in Canada – Toronto – with over 4,000 people actively experiencing homelessness to confirm their functional zero definition.
Something you may have noticed in the above links and phrasing are dates and indications that definitions have been updated. Here's the thing: definitions are not always static, they can evolve. Over time, we learn and grow together as a society and things change – so should the way in which we define our variables in life. Did you know, that between March 2019 and June 2019, the Oxford English Dictionary (OED) added "[m]ore than 1,400 new words, senses, and subentries." See, words change all the time!
Over at CAEH we are continuously reviewing definitions with our team and the communities we support. Reader, if you want to learn more about BFZ-C definitions, check out:
This blog is part of our ongoing Data Corner series offering practical insights into how data can transform homelessness systems for the better.