'We all have a role to play to improve our population's health and are much more powerful than we think,' says Dr. Eileen de Villa, one of our incredible keynote speakers to watch out for at the 2019 National Conference on Ending Homelessness in Edmonton Nov. 4-6. Toronto's Medical Officer of Health is on the frontlines of the opioid crisis, and we catch up with her ahead of her #CAEH19 address.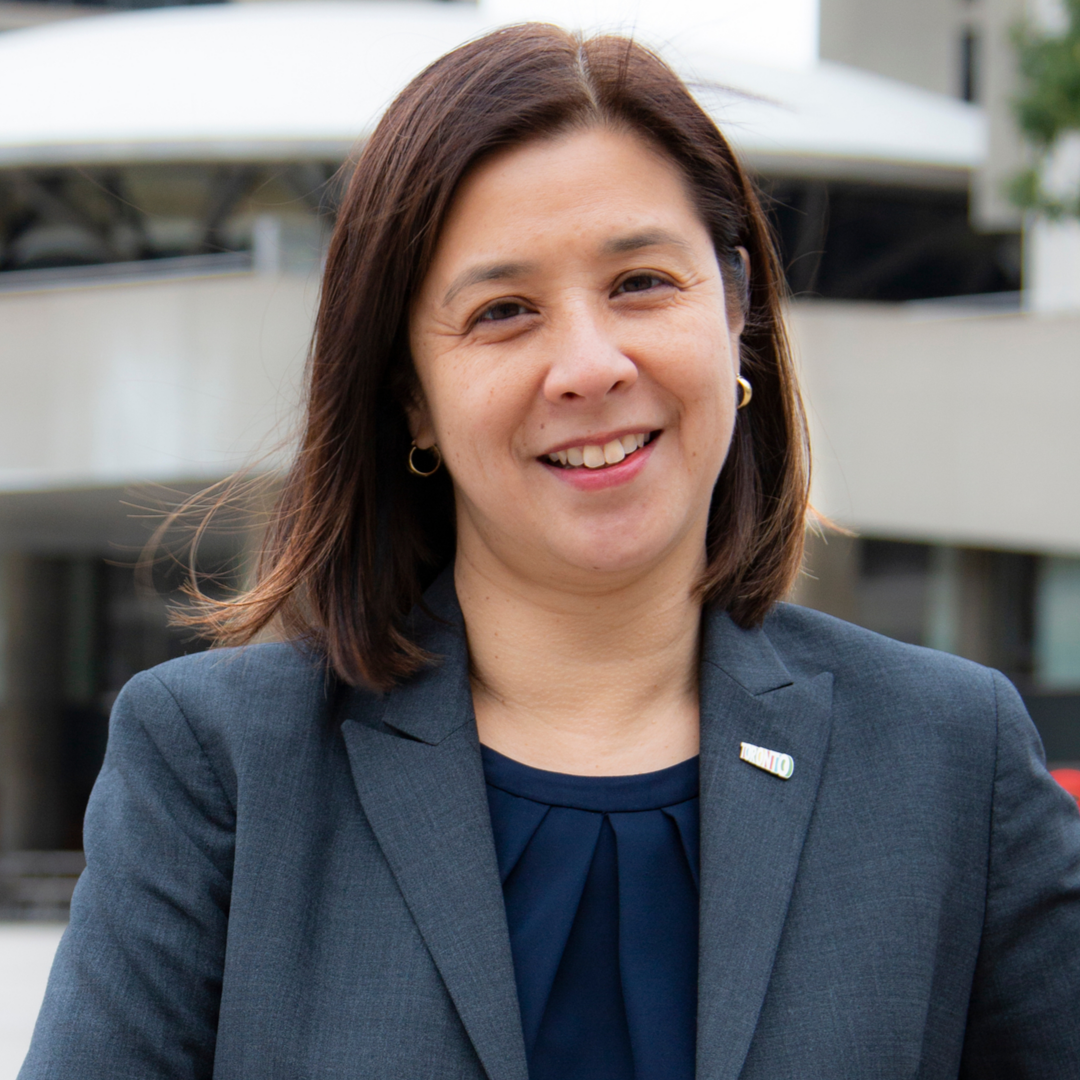 Canada has lost over 12,800 people from the opioid poisoning crisis since 2016.  
Dr. Eileen de Villa is one of the country's leading health professionals fighting to upend the number of lives lost to the seemingly endless opioid crisis. She's the Medical Officer of Health for Toronto and leads Toronto Public Health, which is Canada's largest local public health agency serving 2.9 million residents. 
Dr. de Villa has made it clear that the defining health crisis of our generation is the opioid crisis, and that harm reduction and supporting people facing this very complex issue are critical steps to getting us out of it. With that in mind, we caught up with her ahead of her 2019 National Conference on Ending Homelessness address.  
---
We will be live-streaming most of our keynote speaker addresses on our Facebook page during the 2019 National Conference on Ending Homelessness in Edmonton, this November 4-6.
Planning on joining us for #CAEH19? Online registration closes on October 25. Visit conference.caeh.ca.
---
Question: Given the intersections between the opioid crisis and homelessness, what can CAEH19 conference participants expect to hear from you? What are you hoping they will take away from your address? 
Dr. Eileen de Villa: We are at a really critical moment in the history of Canadian society. We have to start making some very conscious and important choices around what kind of society do we want to live in. What kind of communities do we wish to create and leave for the next generations? We actually have the opportunity to set the wheels in motion to start to address the issues that we have today, but I would argue even more importantly to lay the foundations for the kind of society we want for the future. We all have a role to play to improve our population's health and are much more powerful than we think. 
What am I hoping the participants take away? I'm hoping they're energized and inspired to see opportunities to build and create safer, stronger and healthier environments and communities that promote good health.  I'm also hoping for attendees to see how many of the key challenges facing our community are inextricably linked with each other and fundamentally, I hope, people re-commit themselves to doing everything they can within their respective sectors to actually address the social determinants of health. 
People need a home. A home is so much more than a shelter and house, it's a place where you belong. A place where you feel safe. A place you feel connected to. You need a support network. You want to have that opportunity to feel connected and belong somewhere.  
Q: How can we better align the healthcare sector and homeless-serving sector to better serve our populations?  
E:  Many of the challenges we are currently facing as a society actually have to do with social determinants of health, but we tend to be funded in very siloed ways. We talk about the notion of health and policies, recognizing whether you're working in community or social services, or employment and income supports, or housing or transportation—at the end of the day, every decision they take has an impact on the health of the community.  
When people think of health, they think hospitals, home care, doctors or community-based care, but that's not actually what creates health by and large.  
The challenge is that so much money has gone into healthcare and healthcare research, so we actually know quite a bit about clinical, 1:1 interventions like surgical procedures, diagnostic testing and prescriptions. What we don't know as much about are what are the population-level interventions that public-health practitioners can apply to their respective communities in order to improve health status and reduce disparities.  
The more we prevent people getting ill or delay the onset of illness, the more we can actually save in health care.  
Q: What need to be happening right now to solve this opioid overdose and poisoning crisis?   
E: The most important thing is taking a public health approach to drugs and drug use. We have often referred to it as decriminalization but it is really about looking at drug use as a health issue, not a criminal issue. We know when it comes to substance use, the best way to mitigate harm is to legalize and regulate.  
I would like to see more managed opioid programs in the fullest sense of the word.  
There are very promising practices being used in other jurisdictions that aren't being used across Canada. Solutions need to be expanded much more quickly.  
Q: Any final thoughts you would like to leave us with? 
 
E: There are many actions we can take together to create a healthier city, and one of the ways we can do this is by exercising our right to vote to ensure that our voices are heard.  While you may not think of a federal election as an opportunity to advance public health, I believe that one of the best things each one of us can do to advance public health is to vote for the candidate you believe will make meaningful changes.  Whichever party forms government, their decisions have the potential to influence the health and well-being of the people living in our great country.  I therefore encourage everyone to get out and vote, as your schedule permits.  
Dr. Eileen de Villa is one of the six keynote addresses at #CAEH19, learn more about our other incredible speakers at conference.caeh.ca/speakers.
---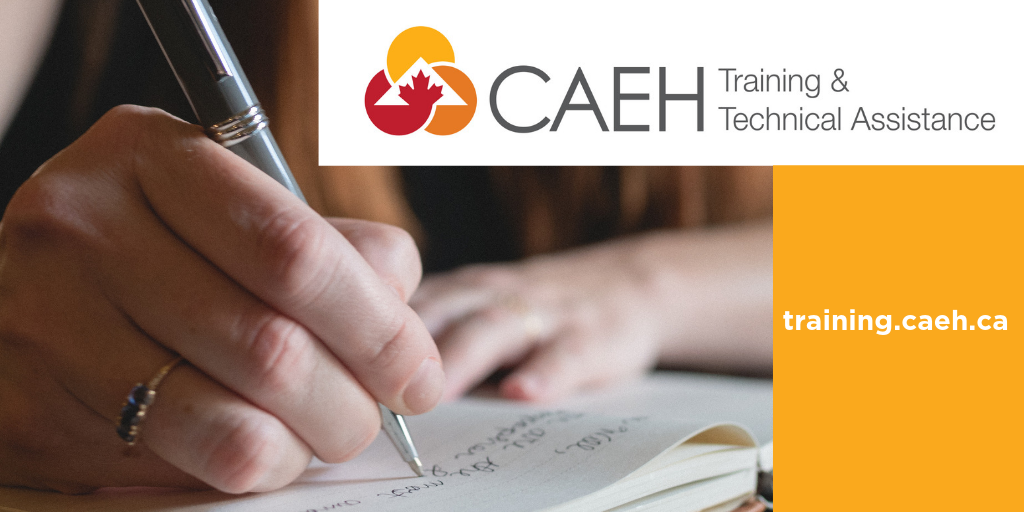 The CAEH Training & Technical Assistance program (CAEH TTA) is hosting free webinars for communities, organizations, and front-line staff with a regular opportunity to debrief, consult, and learn from experts and peers in the delivery of Housing First, By-Name Lists and Coordinated Access systems – and other best practices to help bring a sustainable end to homelessness.
Webinar types range from Community of Practice on Housing First, By-Name Lists or Coordinated Access, to the Canadian Shelter Transformation Network. The CAEH TTA site is a one-stop registration spot for all of the webinars offered by the CAEH and its partners.
Learn more or register for an upcoming webinar, visit training.caeh.ca/webinars.