The CAEH is postponing the 2020 National Conference on Ending Homelessness to allow participants and Alliance partners to focus on responding to the pandemic. Please mark your calendars for CAEH21 in Toronto November 3-5, 2021.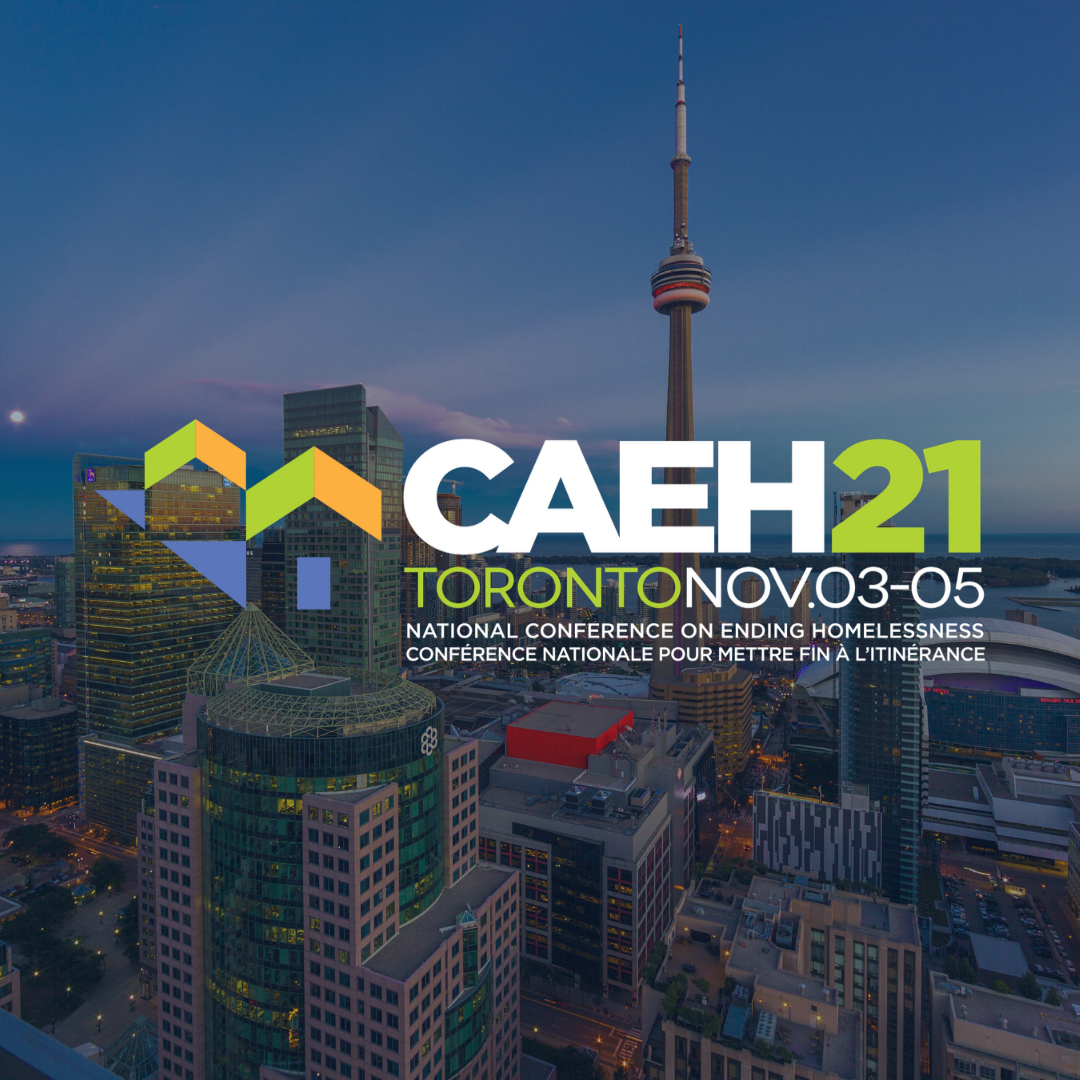 As the COVID-19 pandemic continues to spread and profoundly impact people experiencing homelessness, communities, partners, families, and friends, we have made the decision to reschedule the National Conference on Ending Homelessness to November 3-5, 2021 in Toronto.
We recognize that people experiencing homelessness and our Alliance partners are working hard to keep focused on staying healthy, protecting your families and doing your vital work responding to the pandemic.
For the duration of the pandemic the Alliance will be focused on helping protect people experiencing homelessness from COVID-19 by supporting community responses and helping communities continue to advance their work on ending homelessness.
This pandemic highlights the urgent need to end homelessness in Canada. We should not, and cannot, return to circumstances where people within our communities are so at risk to the ravages of a pandemic for no other reason than they have no home. We will be reaching out to all of you in the coming weeks to discuss an advocacy campaign to realize a Canada where housing is a right experienced and enjoyed by all.
We want to acknowledge and thank so many of you who have already invested time and resources to attend CAEH20.
If you have already registered: We are grateful for your participation. You can ask for a full refund or carry over your registration to CAEH21. Please email us at info@caeh.ca.
If you have submitted a presentation: Thank you! We invite you to resubmit to next year's conference. We will update our website and announce a call for presentations in January 2021.
If you have applied for a scholarship: Thank you for your interest in joining us at CAEH20. We invite you to resubmit your application for 2021. We will update our website and announce the scholarship applications in January 2021.
We will update our conference.caeh.ca website in January with a new registration link, call for presentations, program-at-a-glance, scholarship applications, and travel information. If you have any other questions, please email us at info@caeh.ca.
Thank you all for everything you're doing to protect our homeless neighbours and end homelessness. If there is anything we at the Alliance can do to help you, please don't hesitate to reach out to any one on our team.
Thank you for all that you do. Please stay safe and be well.
Onwards,
Tim Richter
President & CEO
Canadian Alliance to End Homelessness