A combination of support services and housing allowances led to a 50% reduction for this Built for Zero Canada community in Central Ontario. This blog is a part of our Bright Spot series highlighting outstanding work in ending homelessness happening across Canada.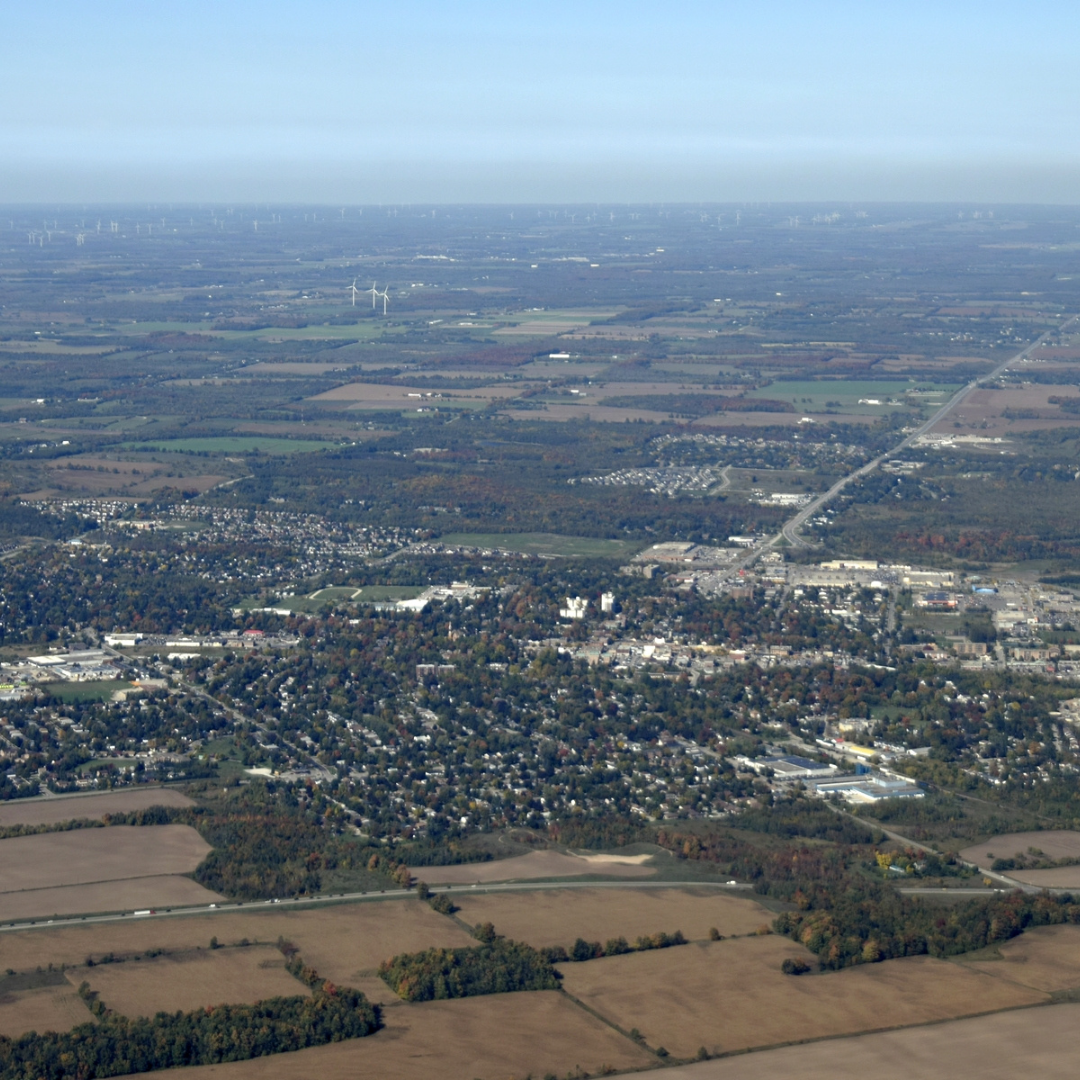 Despite what the pandemic has thrown their way, Dufferin County has reduced chronic homelessness in its community by 50%.
The key initiatives that led to reducing chronic homelessness by 50%? A critical combination of support services and housing allowances. That and pivoting and becoming more flexible in how they deliver services during the pandemic.
"Seeing a real change in our numbers helps keep us going," says Anna McGregor, Director, Community Services, Dufferin County Community Services. "You know you can make evidence-based decisions when you have the data to prove whether or not your work made an impact."
A Built for Zero Canada community, Dufferin has a confirmed Quality By-Name List (BNL), which is a real-time list of all known people experiencing homelessness in your community. It includes a robust set of data points that support coordinated access and prioritization at a household level and an understanding of homeless inflow and outflow at a system level. 
"Our BNL provides the numbers to show whether or not the changes we made work. It has shown that our Coordinated Access works by getting more people housing and having more partners working collectively," says Anna.
In order to achieve a 50% reduction, Dufferin works on system-wide improvements with the ultimate goal of ending chronic homelessness, according to Anna.
Each time progress slows down there needs to be a revisit to the systems in place.  It's recognizing that as our clients needs increase, so must the services.
Ongoing improvements will include "additional training for our Coordinated Access Table members to help strengthen the collective leadership roles they have and to make the overall group stronger," she says, along with "realigning wherever possible any funding we can into housing allowances and support services."
Dufferin has confirmed through  CAEH an advanced  Coordinated Access system, which is a way for communities to bring consistency to the process by which people experiencing or at risk of homelessness access housing and related services within a geographic area. Core components of a strong Coordinated Access system include a Housing First approach; real-time data about the supply of and demand for housing resources; and a streamlined service delivery approach with access points to service, a standardized workflow for triage and assessment; prioritization; and vacancy matching and referral.
"The more our coordinated access partners work together the more you can see where gaps may exist and then you can better work to address those gaps," Anna notes.
Busting through barriers
When March 2020 happened, homelessness systems across the country had COVID-19 on top of already existing emergencies to contend with. While communities pivoted again and again, many saw opportunities. For Dufferin, and so many others, the impact meant working in a mixture of virtual and in-person environments. Sometimes that meant things came together more quickly but it also posed challenges when clients needed in-person connections and support.
"We had to become more flexible," Anna explains.
The pandemic highlighted so many different problems in health and human services when it came down to capacity, according to Anna. "Seeing those capacity issues really highlighted just how much Coordinated Access was needed."
"Our Coordinated Access partners knew they were really there to make sure folks were not left behind," she says.  "We must recognize that people need support to get and keep housing."
That and ensuring that the system didn't apply a "one size fits all approach" to help people in crisis.
"We must move away from the band-aid approach and tackle problems more upstream," Anna notes.
Preventing homelessness
Dufferin is what Built for Zero Canada refers to as being in the home stretch to ending chronic homelessness. They are getting close and aiming to end chronic homelessness within the next year.
That  50% reduction, while showing how far they've come, means they still have a way to go. Part of ending chronic homelessness, is about stemming inflow, and  continuing the work until homelessness is prevented in the first place.
"Even though we have made great strides in tackling homelessness we know more needs to be done and our work is not over," Anna says. "We need to have more affordable housing available, and we need more mental health and addiction supports. People will need ongoing supports to keep the housing they get."
"We must recognize that once we have ended chronic homelessness our work will move to 'preventing' chronic homelessness from occurring in the first place". Long-term homelessness can be ended and should be considered unacceptable in a country like Canada.
This blog is a part of our Bright Spot series highlighting outstanding work in ending homelessness happening across Canada.