The Canadian Alliance to End Homelessness has joined a coalition of community housing and homelessness organizations calling on federal parties to make housing and homelessness one of the top priorities going into this October 2019 election.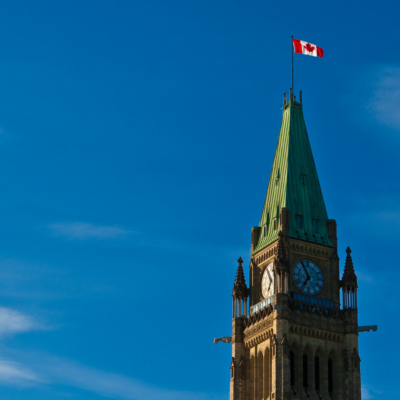 With the next federal election only months away, a coalition of leading community housing and homelessness organizations today released a letter sent to all the major federal political parties urging them to include measures designed to address affordable housing in their election platforms.
These organizations include the Canadian Housing and Renewal Association, the Canadian Alliance to End Homelessness, the CHRA Indigenous Housing Caucus, the Cooperative Housing Federation of Canada, and the Réseau québécois des OSBL d'habitation. 
Public opinion polls demonstrate that access to safe and affordable housing is a top of mind issue for Canadians heading into this election. The letter released by the coalition today calls for action in 5 specific areas:
Commit to maintain federal leadership and investment to address access to housing
Develop and adequately fund a distinct urban, rural and northern Indigenous Housing Strategy
Increase the supply of community housing
Protect the existing supply of community housing and ensure proper supports to protect supportive housing
Commit to the elimination of homelessness in Canada
"Despite welcome investments in community housing over the past several years, much more needs to be done", stated Tim Ross, Executive Director of the Coop Housing Federation of Canada. "Although we need to maintain the gains we have made, we also need to implement new measures to increase supply, maintain housing affordability, and protect the co-op and non-profit housing assets we have built over decades."
"Reconciliation with Canada's Indigenous peoples includes a safe and affordable place to live", stated Robert Byers, Chair of the CHRA Indigenous Housing Caucus and CEO of Namerind Housing in Regina, SK. "For decades, urban Indigenous housing providers have delivered culturally appropriate housing solutions to thousands of Indigenous peoples living in urban and rural settings. We need the federal government's help to continue this mission, which is why we need the next government, without delay, to implement a "For Indigenous, By Indigenous" housing strategy".
"With 235,000 people homeless in Canada this year, at a cost of over $7 billion, homelessness is a problem that parties cannot ignore" stated Tim Richter, President of the Canadian Alliance to End Homelessness. "Homelessness can be eliminated, but federal leadership is required. With commitment and the proper policy framework from the next federal government, we can make homelessness history in the next decade".
---
WestJet is kindly offering a 5% off Econo* and 10% off EconoFlex and Premium fares for travel within Canada and 2% off Econo*, 5% off EconoFlex and 10% off Premium base fares for guests travelling Trans-border into and out of Edmonton for conference attendees only. Learn more by visiting the National Conference on Ending Homelessness website.
Register for #CAEH19 before August 2 to take advantage of our early bird rates! This year's conference from Nov. 4-6 is promising to be our biggest and best yet – you won't want to miss out. Register Now!