In Ottawa on Tuesday, the CAEH joined fellow advocates to release an open letter urging the Prime Minister to make good on his commitment to the right to housing by enshrining that right in upcoming National Housing Strategy legislation.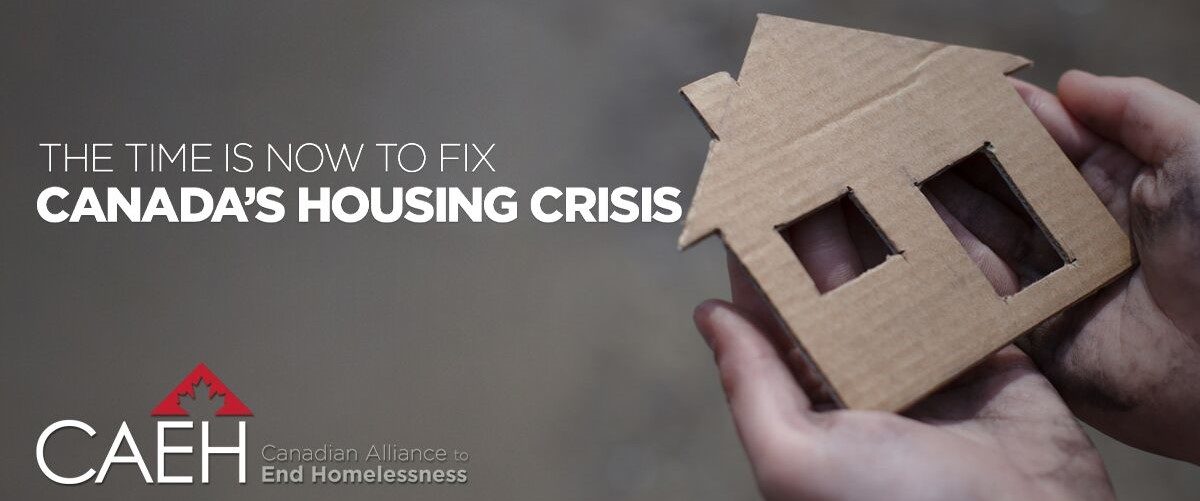 The letter, signed by over 170 organizations and prominent Canadians, was penned by Amnesty International Canada, Campaign 2000: End Child and Family Poverty, Canada Without Poverty,  housing and homelessness researcher Emily Paradis,  the Social Rights Advocacy Centre and the CAEH. The letter was also supported by the UN Special Rapporteur on the Right to Housing, Leilani Farha.
Click here to read the press release and open letter to Prime Minister Trudeau.
In November 2017 the federal government committed to a National Housing Strategy (NHS) that would be based in human rights.  For the first time ever, the federal government committed to implementing Canada's obligation under international human rights law, as described in the NHS, "to progressively implement the right of every Canadian to access adequate housing."  It promised to "affirm the International Covenant on Economic, Social and Cultural Rights."  The government is expected to introduce legislation on the National Housing Strategy this autumn.
Canada's housing and homelessness crisis is the result of a failure to protect human rights. The federal government has committed to the right to housing, but to make this commitment meaningful it must be recognized in law. The open letter spells out the core elements of a meaningful and effective legislated right to housing.
We need your help!
We need you to join the call, and let the government know that there is strong support for a legislated right to housing in Canada. 
 
We are closer than ever before to realizing the right to housing in Canada – but it is critical the government sees there is widespread support to ensure the right to housing becomes a reality in Canada.
 
Here's how you can help:
Sign on to the letter

at  http://nhs.socialrights.ca/

Email your MP

to let them know you support legal recognition of the right to housing. You can send a letter automatically through the website http://nhs.socialrights.ca/

Spread the word

on social media, using #legislateR2H, and encourage your friends to join us!
Click here for a backgrounder and FAQs on our open letter and legislating the right to housing in Canada.