The Canadian Alliance to End Homelessness would like to welcome Don Iveson as the newest Board Co-Chair who will be sharing chair duties with Reshmeena Lalani. We're thrilled to have Don bring his host of experiences to the Alliance, along with a drive to end homelessness in Canada.
We are excited to welcome Don Iveson as the new Co-Chair to the Canadian Alliance to End Homelessness Board of Directors. Don served as Edmonton's 35th Mayor from 2013 to 2021 with a guiding leadership principle to make things better for the next generation. His long-term vision is now embedded in Edmonton's smart-growth City Plan and the continuing work of End Poverty Edmonton, founded while he was Mayor. Don's advocacy also helped to shape Canada's National Housing Strategy and influence the federal government to commit to ending chronic homelessness nationwide—goals that cannot be achieved without robust partnerships with cities.  
Don shares Board chair duties with Reshmeena Lalani who has been on the Alliance's Board since 2015 and also serves as Treasurer.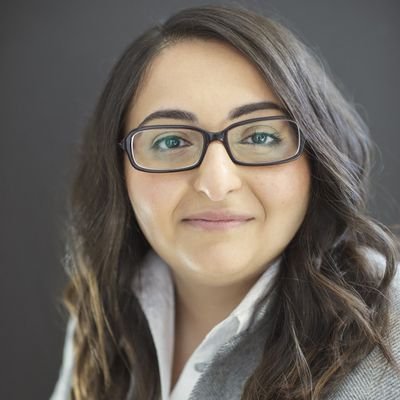 "After my time at Edmonton City Hall and chairing Canada's Big City Mayors during the pandemic, I feel a profound sense of unfinished business when it comes to housing our most vulnerable neighbours. Edmonton agencies housed over 14,000 people using Housing First since 2009 with the overwhelming majority remaining housed, but there is more work to do—especially after COVID. We know where the gaps still are, especially around permanent supportive housing for Canadians with more complex needs. I remain fully committed to helping end chronic homelessness in Canada and am humbled to work with Reshmeena Lalani as Co-Chair of the CAEH Board," says Don.
We would also like to recognize Matthew Pearce, who retired today from the Board and steps down as Co-Chair. Matthew has been on the Board of the Canadian Alliance to End Homelessness since September 2014 and became Co-Chair in 2019. His time, experience, and service have been invaluable to CAEH's progress and commitment to ending homelessness in Canada.  
"I am incredibly grateful to Matthew for his leadership on our Board, and for his longstanding commitment to serving others and ending homelessness through his leadership at the Old Brewery Mission in Montreal. Early in getting to know him, he shared the story of leading the largest homeless serving agency in Montreal to pivot from managing homelessness to ending it with housing. His strategic and compassionate leadership of the CAEH Board has helped this organization grow and inspire a movement to end chronic homelessness in Canada," says Don Iveson.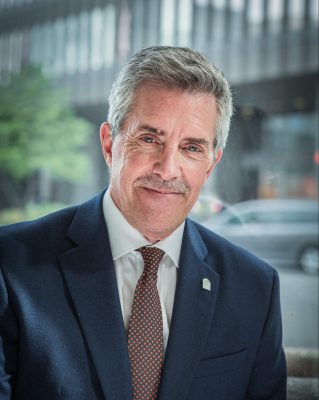 "Over my time on the Board of The Canadian Alliance to End Homelessness, I have watched the organization grow to become Canada's most significant voice, the most powerful advocate and the most inspiring and hopeful agent in our country's effort to bring an end to homelessness. If I have made some small contribution to that development, I retire with great contentment and pride from the position of Board Co-Chair," says Matthew Pearce. 
 
"I know the Board and the organization only have promising things ahead for them under the leadership of the new Co-Chair, former Mayor of Edmonton and strong and vocal supporter of innovative solutions to homelessness, Don Iveson." 
Tim Richter, President & CEO of the CAEH says: "We are all deeply grateful for Matthew's vision, leadership, and drive to push forward our mission. On a personal note, I want to thank Matthew for his mentorship, wisdom and enthusiastic support for the Alliance. Beyond his longstanding leadership of Old Brewery Mission, Matthew made vital contributions to our work often quietly and behind the scenes with his quiet determination and wise counsel. 
"At the same time, I'm thrilled to welcome Don to his new role. His municipal leadership experience, passion and sense of urgency to end homelessness are going to really help us build our movement, sharpen our focus on supporting local leaders and advance essential policy change in support of our mission." 
---