A year-end message from all of us at the Canadian Alliance to End Homelessness.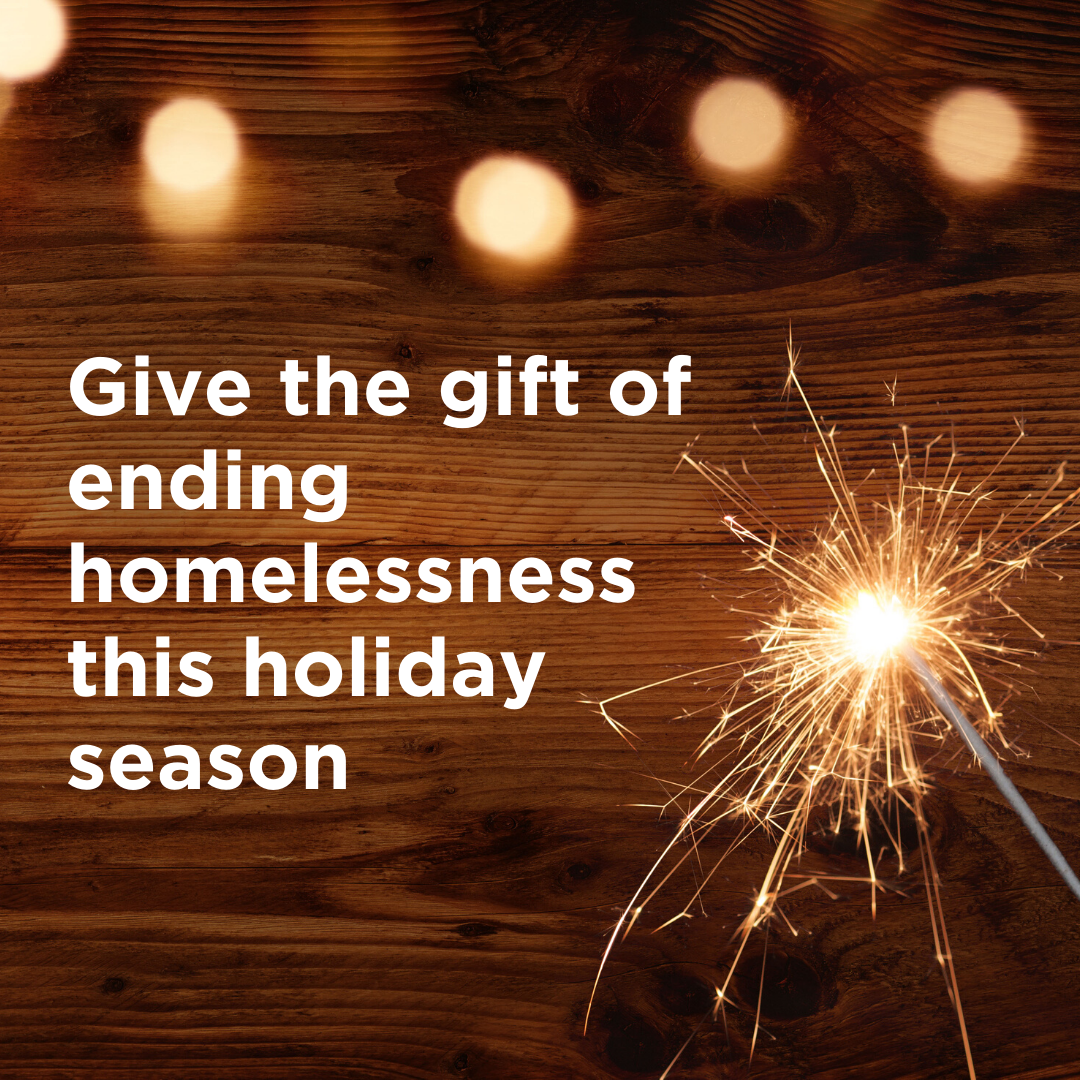 During the holiday season, homeless-serving agencies feel the crunch. It's getting colder outside, more people are seeking shelter and housing and Canadians are looking for ways to help. The holiday season represents an important opportunity to connect with the work that we do. There is also an opportunity to give more than a present wrapped in a bow, you can give the gift of ending homelessness.  
What you give this holiday season can make a real difference 
When we give toys or food to help people experiencing homelessness this holiday season, we're missing an opportunity to have a bigger impact that could mean the difference between someone having a meal for one night or having a warm place to call home.  
What if we asked to donate funds for security deposits, first month's rent or move-in supplies?  
Imagine the difference that could make: the best holiday ever—an opportunity to live in safety, security and dignity. 
Making the most of this wonderful time of year 
This time of year is when people are feeling their most generous, the holiday spirit is a contagious one. It's also a time of year where people feel the most isolated and alone. But with an eye on the big picture, that the holidays quickly turn into a new year, you can take that good will and put it toward ending homelessness once and for all. You can give the gift of ending homelessness. There is a powerful exchange this time of year when things simply asked for are given, so why not ask for an end to homelessness?  
From all of us at the Canadian Alliance to End Homelessness, we wish you a safe and warm holiday season. Happy New Year! 
---
Please note our office will close down on December 23 for the holidays and reopen on January 2.