With 2020 almost behind us, the new year brings new hope and new opportunities to advance our mission to end homelessness in Canada, once and for all. Thank you to all of the frontline workers who helped keep us safe and our supporters who kept us going.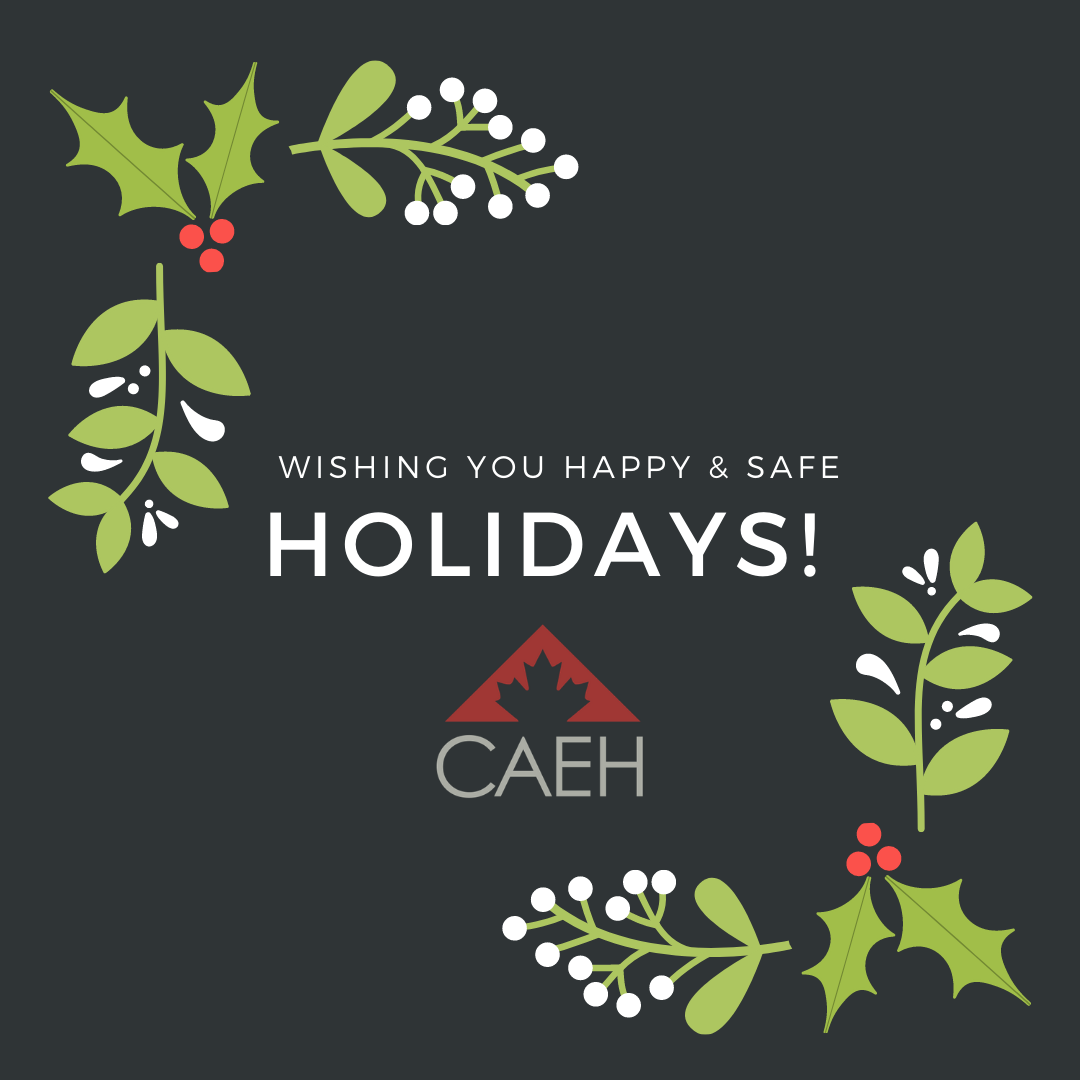 This year has been about overcoming immense obstacles thanks to a growing movement of people, partners, and organizations rising to the occasion and remaining focused on the shared goal of ending homelessness. We've come this far, together. 
From the moment the COVID-19 pandemic was declared a national and global emergency and the new health orders came down, people were told to "stay home." This particular rallying cry highlights the importance of housing and healthcare. Frontline organizations and communities across Canada responded swiftly, altering supports and shelters to meet health and safety measures. Many accelerated efforts to reduce homelessness and try different housing strategies or explore new partnerships to do it that would normally have been blocked or stymied by red tape. 
We've recorded bright spots in communities across Canada who dramatically reduce chronic and veteran homelessness while still working through a health pandemic (and in one case, even a natural disaster too). Even this week, Saint John, New Brunswick has confirmed a 10% reduction in chronic homelessness. 
We also launched the Recovery for All campaign, which has since seen 20,000 supporters join with hundreds of thousands of letters sent to the federal government, urging them to include measures in their economic recovery plans that would see a Canada where everyone is housed and supported–so we don't return to a "normal" where over 235,000 Canadians are experiencing homelessness every year.  
In September, the federal government announced their commitment to end chronic homelessness. That month, they also announced $1 billion Rapid Housing Initiative and a $237 million expansion of Reaching Home to provide urgent housing and support resources to protect people experiencing homelessness through COVID-19. 
At the CAEH, our President & CEO Tim Richter was appointed Co-Chair of the National Housing Council. The creation of the National Housing Council is an important step in a long fight for the right to housing in Canada. The new year will see the appointment of the National Housing Advocate, as well.  
Most importantly, we are grateful for all the efforts that brought us closer to our goal of ending homelessness in Canada. Thank you to our frontline workers, our donors, our supporters and our partners for everything you've done in 2020. 
Stay safe and warm this season, from all of us at the CAEH. Happy Holidays. 
Please note, our offices will be closed from December 23 to January 1. We'll see you in 2021!