OrgCode Consulting and the Canadian Alliance to End Homelessness are hosting a free webinar series on encampments, covering outreach, response, and assessment. Register for the upcoming webinars here. We will update recordings to this page.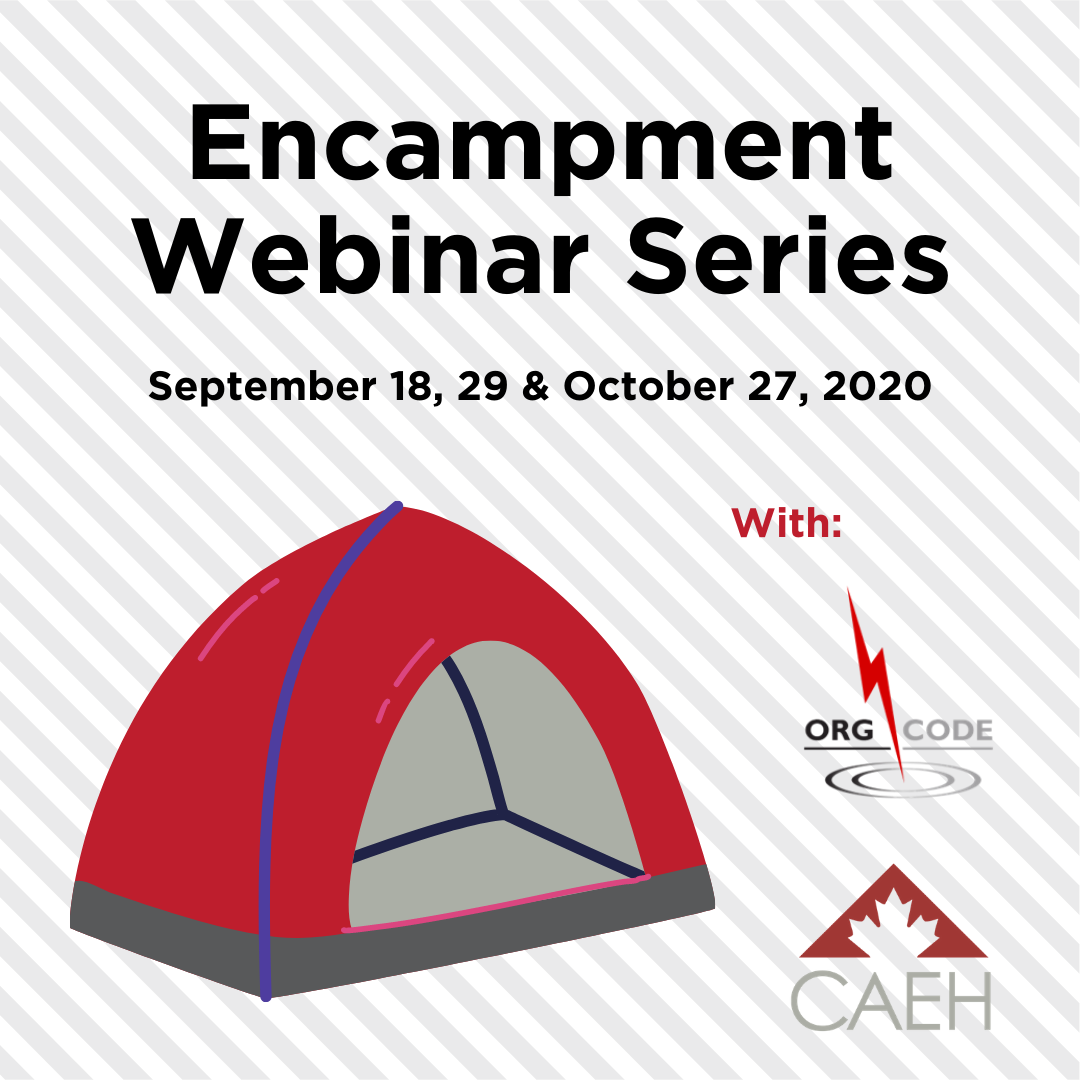 Pressures from both the pandemic and housing crisis have led to a rise in encampments and people experiencing unsheltered homelessness across Canada. As summer weather shifts to fall and winter, now is the best time to ensure you have everything in place to get people housed. That's why we've teamed up with the experts at OrgCode Consulting Inc. to produce a webinar series to support communities with the best practices on responding to encampments.
This series of encampment webinars is designed with practical approaches and strategies, which will be followed up with a soon-to-be-released encampment toolkit for communities.
Webinar recordings:
Using Data and Mapping in Outreach, Resolution, and Monitoring Efforts, Oct. 27, 2020
Watch the RECORDING HERE
View the PPT Presentation
Mobilizing Resources, Organizing Resources and Establishing a Command Structure to Track and Respond to Encampments, Sept. 29, 2020
Watch the RECORDING HERE 
View the PPT Presentation
How to Assess and Understand Large Scale Encampments, Sept. 18, 2020
Watch the RECORDING HERE 
View the PPT Presentation
We will be updating this page with the webinar recordings. Check back.