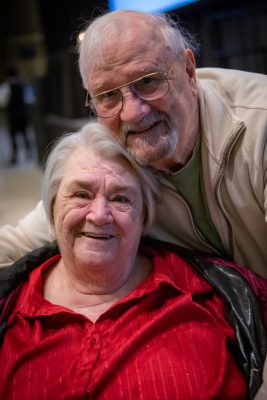 With sadness, gratitude and fond memories, the Canadian Alliance to End Homelessness marks the passing of our former Board co-chair Claudette Bradshaw, who passed away this weekend at the age of 72.
Claudette served on the Board of the CAEH from 2017 to 2020.
"We were so fortunate to have Claudette as part of our organization," says Tim Richter, President & CEO of the CAEH. "Claudette brought warmth, joy and laughter to every meeting and she pushed us every day to be better, try harder and to keep pushing to end homelessness. 
"She was always generous with her wisdom and advice while always keeping us grounded in the realities of the people we serve. She will be deeply missed by all her friends at the Alliance."
Born and raised in Moncton, NB, Claudette dedicated her long career to the non-profit sector, working on homelessness, mental health and with at-risk children and youth. Following a 10-year career as a Member of Parliament and Cabinet Minister, Claudette went back to her roots in community service and was an integral part of the ground-breaking At Home Chez-Soi program – the world's largest research and demonstration project of Housing First.
"I can still feel Claudette's legendary giant bear hugs and hear her words of encouragement – words that always felt a bit like a pat on the back and a lot like a gentle motherly tug on the ear, urging us to try harder," says Richter. "She was an absolute force of nature – her lifetime of service touched and improved the lives of thousands and thousands of people in her beloved Moncton, New Brunswick and across the country."
"She had such a big heart and was such a loving person – she was absolutely one of a kind."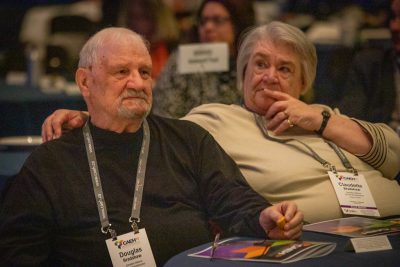 "Claudette set such a great example of community service, love and generosity – her legacy will live on through everyone she met. Here at the CAEH, we will continue working each day to honour her memory and live up to the example she set in our work throughout communities across the country," Richter said.
One of the communities we work with is her hometown of Moncton which recently achieved an important milestone, reducing chronic homelessness 10% at a time when cities across the country are struggling with rising homeless numbers related to the pandemic. Moncton has set an ambitious goal to end chronic homelessness by 2023.
Claudette will be deeply missed by her friends at the CAEH. We offer our heartfelt thanks and condolences to her husband of 50 years Douglas Bradshaw and her two sons.