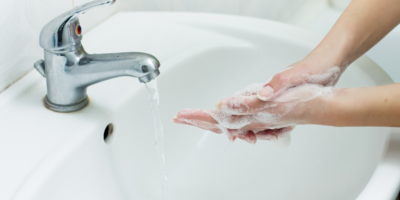 CNH3 is collecting resources to help homelessness services prepare to respond to a coronavirus outbreak. There are no confirmed or suspected cases of coronavirus among the population of people experiencing homelessness. CNH3 will be working closely with public health experts and the Public Health Agency of Canada to develop resources and tools for homeless services.
Coronaviruses are a large family of viruses. They can cause diseases ranging from the common cold to more severe diseases such as Severe Acute Respiratory Syndrome (SARS) and Middle East Respiratory Syndrome (MERS-CoV). Some transmit easily from person to person while others do not. COVID-19 is a new disease that has not been previously identified in humans. 
People experiencing homelessness often have compromised health and are at an elevated risk from viruses like coronavirus COVID-19. Facilities that provide services for homeless people (like shelters and drop-in centres) have increased risk of disease outbreaks due to crowding, inadequate ventilation, large numbers of transient clients (many who are more susceptible to infection) and limited access to health care.
This outbreak is in its early stages, and that means there is opportunity to execute measures we can take in concert with public health officials to prepare and protect people experiencing homelessness.
Here are some tips and resources to help you and your organization prepare for the potential impact of COVID-19. Click here for the latest updates of COVID-19 cases in Canada.  
The National Alliance to End Homelessness has developed these tips to help providers and system leaders prepare for the impact of a coronavirus outbreak: 
Be prepared by staying informed about your local COVID-19 situation and establish relationships with public health partners in your community 
Communicate with staff and clients about facility preparedness and policy updates (i.e. modified hours, non-urgent care by telephone, etc.), and consider using social media to do so  
Expect the homelessness services sector workforce to be impacted, and anticipate modified service delivery based on staff capacity 
Protect your workforce by screening clients, staff, and visitors for acute respiratory illness, ensuring use of personal protection equipment, and encouraging sick employees to stay home  
Protect your clients by separating those with respiratory illnesses, and implementing prevention strategies to minimize exposure (i.e. encouraging frequent hand-washing, increased surface cleaning/disinfection, etc.) 
Take inventory of supplies (hand soap, food, and more) and order more if necessary 
For more detailed information on how to prepare, please consult the following resources: